Joined

Sep 5, 2007
Messages

712
Location
Shooter

35mm
I have a few more uninspired photographs to share. As predicted by the tone reproduction analysis I did a while back in this thread, the film can record a decent luminance range rather nicely, if exposed at ISO 64 and processed in D76 1+1 for 5:45 min. I cannot speak to any other combinations, but as we've seen already, the film responds differently to different exposure and development, which is very nice to know.
I would also say that the shadows are problematic, in my experience, as detail tends to fall off a precipice (the shoes, the flag, and the roof and sky pictures). The film needs a lot of exposure to capture excellent shadow detail. In the curve family, that was evidenced by the long toe, with little separation in ZI, ZII, and ZIII, and it is evident in my pictures, as well. It's not a bad thing. It can help with low-contrast scenes, without deep shadows and bright highlights (like the Crown Victoria and the donkey w/ sunglasses pictures), but if you're trying to capture a conventional landscape, with a full range of tones, then I would recommend exposing at ISO 64 (or even lower), and cutting development time. Highlights tend to be nicely held back, which we also saw in the curve family.
I was also looking for any signs of possible emulsion defects. By and large, the emulsion appears to be very well-made. I have come across a few small things (see the sky in the roof picture), but it's nothing to worry about, esp. if you're scanning and further processing digitally.
I developed this roll in a Paterson tank, with agitation every 30 seconds. There's some unevenness along the edges of the frames, which I typically do not get with a rotary processor. My inversion technique is, admittedly, rather rusty. Loading the Paterson/Arista reel, I encountered some resistance. Fortunately, the film ended up undamaged.
Finally, in my experience, with D76 1+1, the grain is exceptionally small for an ISO 320 film. It's more of what you'd expect of an ISO 50-100 film.
Edit: As I looked at these pictures on a larger and brighter monitor, I noticed what looks like some scanning artifacts (seen in the sky, mostly). I have a very old scanner that should not be used for film, but that's all I've got to work with at the moment.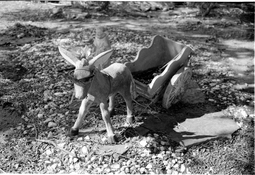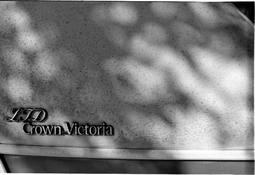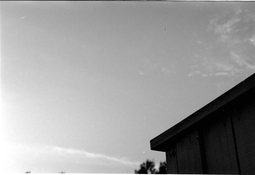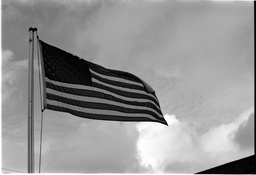 Last edited: