Read many times that Dektol was used decades ago as express film developer for press photography but I found just a couple of real examples on an internet search. The recipe is quite simple: Tri-X in Dektol stock solution at 20-25º C/68-77º F for 1 minute with continous or semi-continous agitation. So I decided to try this process to check if it really works delivering any usable negatives.
I choose HP5+ as film because I don't have any Tri-X at hand and I loaded it into my Nikon FM2n. I decided to expose it to ISO 800 after checking the very few results I can find on internet, with Tri-X highlights seem very dense to me so push it one stop could be a good idea (or not).
To make things even more interesting, my Dektol bag belongs to the "chocolate" edition. Kodak Alaris said the product is ok and it works as usual, but looks really nasty. Keeping the faith in the big "K" I continued the experiment but filtering it before use. It took 10 minutes to pass 250ml through a paper filter for coffee. This is a really thick stuff!
I did a prewashing of 1 minute with tap water followed by Dekot at around 23º C/73.4º F, agitation was one inversion every 15 seconds. Rest of the steps as usual. My expectation was getting a piece of transparent acetate, honestly, so imagine my face when I saw this after washing.
Well, it worked! Now a few scans with a Nikon Super Coolscan 8000 Ed and Vuescan at 4000 dpi dowscaled in PS to web size. Click on the image to follow the link to a bigger image (1500 pixels the widest dimension).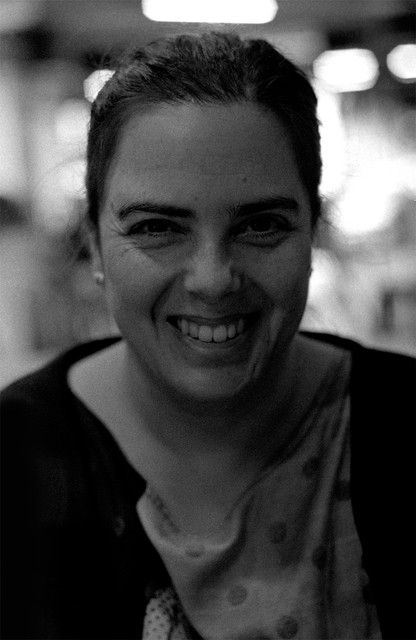 My impressions:
Base fog is clearly higher to the naked eye compared to other negatives developed in D76 but nothing to worry about. Contrast is on the high side but with acceptable range of midtones, taking into account that many of the photographed scenes were already medium-high to high contrast. Grain is present as expected for this developer and film but nothing intrusive and it is even pleasant for my taste. In general the result is quiet nice and negatives are more than usable.
I don't know what would happen exposed to box sensitivity, the answer will remain for another trial.
Last edited: