Joined

Jan 20, 2005
Messages

1,828
Location
Format

35mm
Background:
I thought it would be a good idea to open a new thread continuing the work started in an another thread started by
@Jan de Jong
on possibility of a VDB-like process using residual silver content in a depleted fixer: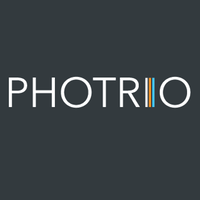 Trying to find a new process using used hypo-fixer. This should contain silver and I have been working many experiments to see if i can release that again for some type of VanDyke print. Adding it direct will result in fainter blue. -> let me know if I have found a new process or if this is...
www.photrio.com
There it was demonstrated that a photogram can be made with a photosensitizer consisting of used film fixer, CuSO
4
and ferric ammonium citrate (FAC). Questions regarding the role of CuSO
4
, which is obviously not a part of a typical VDB recipe, in the image formation led to the possibility that the active ingredient in the observed photo activity may also be the thiosulfate ions and not necessarily only the silver ones. Based on that, I speculated what would happen if a photosensitizer was made simply with pure sodium thiosulfate in lieu of the spent fixer. The image obtained in that case would be more akin to a cuprotype dating back to 1850's and 1860's (works of Burnett and Obernetter) with the most recent update by Jim Patterson: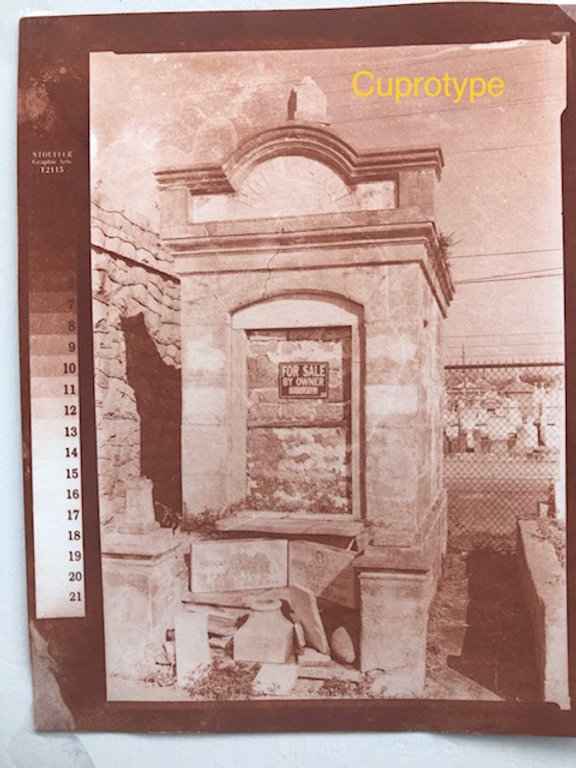 CUPROTYPE: a photographic print of reddish brown Copper II Ferrocyanide (Hatchett's Brown) pigment on paper.
www.darkroomdoc.com
Upon quick examination, I found that an image did form with such a photosensitizer on exposure to UV. This was followed up with some preliminary work by me presented on that thread to look at the viability of this process. Since the scope of this work is no longer use of spent fixer and the outcome no longer a variant of VDB-like process as originally premised, I felt a separate thread will be more appropriate - where a discussion with digital negatives can also be possible.
Continuing that work, based on a starter set of sensitizer formulation and process conditions, I was able to print an actual image of what I am terming as the
New Cuprotype
, to differentiate it from Patterson's version. The two are similar in that they both use FAC and CuSO
4
in the photosensitizer. In the Patterson process, first a Cu(i) image is formed from Cu(ii) reduced by Fe(ii), itself the result of UV photoreduction of Fe(iii), which is then converted to a grey Cu(i) thiocyanate image by developing in ammonium thiocyanate. Finally, a copper(ii) ferrocynide, also known as Hatchett's brown, image is formed by treatment with potassium ferricyanide.
In the current process the "developer" in a sense is the sodium thiosulfate, incorporated in the photosensitizer - so no separate intermediate image is required. A strong print-out of yellowish-brown image is obtained upon exposure. The exact nature of the pigment responsible for the image at this stage is not being proposed yet, but it's safe to say it is some form of complex between Cu(i) and sodium thiosulfate. The development is simply washing out of the un-reacted chemicals in the paper in a similar fashion as cyanotype. Unlike cyanotype though, there does not seem to be any intensification of the image from what is already printed out during exposure. Copper ferrocyanide image is then obtained by treatment with potassium ferricyanide as usual.
In short, we may have stumbled upon a new cuprotype variant - thanks to
@Jan de Jong
' s creative experimenting.
The print in the next post.
:Niranjan.
Last edited: