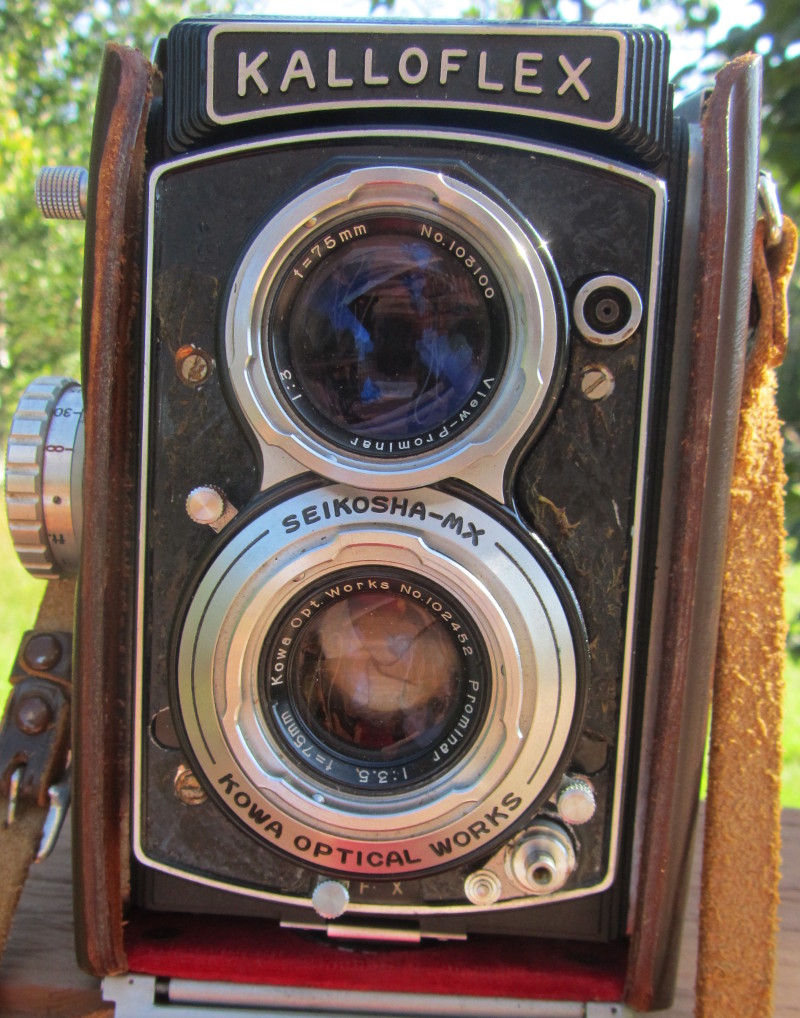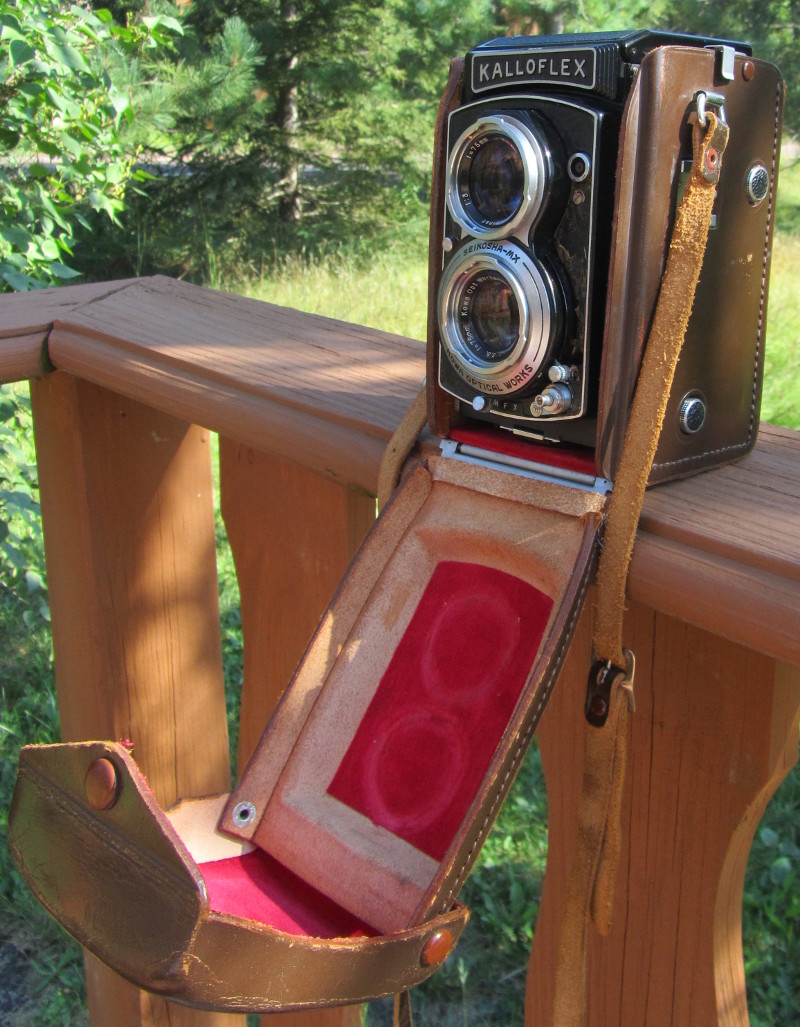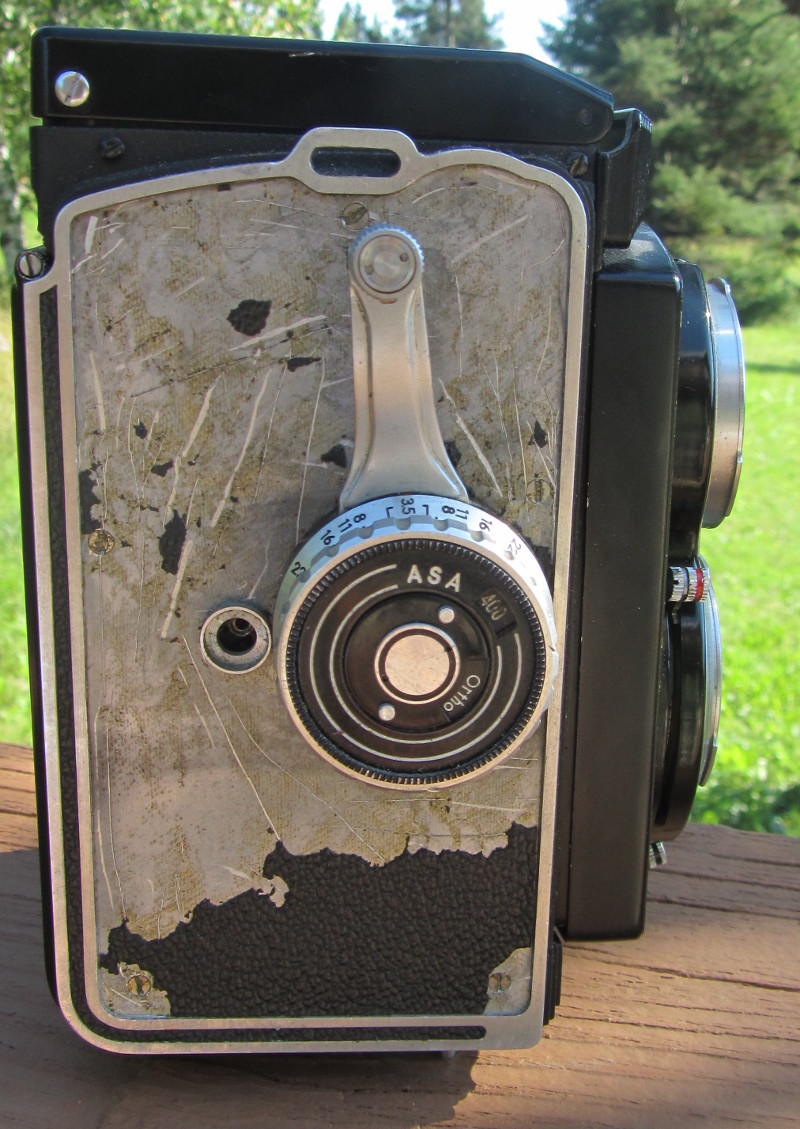 I've entered the extremely rarified air of Kalloflex ownership.

And despite the looks, it works! Some new leatherette and it'll be in fine shape again. And you can't see the sides anyway when its in the leather case, which is in great shape. Unfortunately there are no lens caps and I doubt I'll find any.
The lens pics make it look like there's a rummage sale of scratches but in fact there are none. I think the strap from my point n shoot bounced and reflected around in there because the lenses are pretty clean.
So, for the 1 or 2 of you who also own one of these pups, what should be in that hole next to the wind lever? You can actually see the gears moving when you turn the lever, which can't be a good thing.
The design on this thing is spectacular! Brilliant! I've seen it described as "a beast" but I think its lighter than my C330. I can tell this will quickly become a favorite.