Something I've thought about but only finally gotten around to trying, looks like it was successful on the very first try. This avoids the damage and unreliability of Permanganate, and the toxicity of Dichromate (And the difficult some people have of getting their hands on it).
I used my standard developer recipe for T-Max reversal on some Delta 100 as a first developer, wash etc.
Then I used a copper sulphate and sodium chloride bleach.. a rehal bleach. The idea here to bleach the negative portion back to silver chloride so that we can selective fix the silver chloride and leave the rest of the silver bromide and silver iodide intact.
I cleared the bleach with sodium sulphite and washed the film.
Then I sat the film in undiluted store bought household cloudy ammonia which is 2% Ammonia Hydroxide.. we can take advantage of the solubility difference in weak ammonia solutions between the silver halides..
Then I just washed and redeveloped in some print developer. Worked like a charm.
The important part here is you use sodium chloride and not a bromide salt, and also that you follow it up with an ammonia bath.
(Keep in mind I've only done the 1 test)
Developed Negative:
Bleached Negative: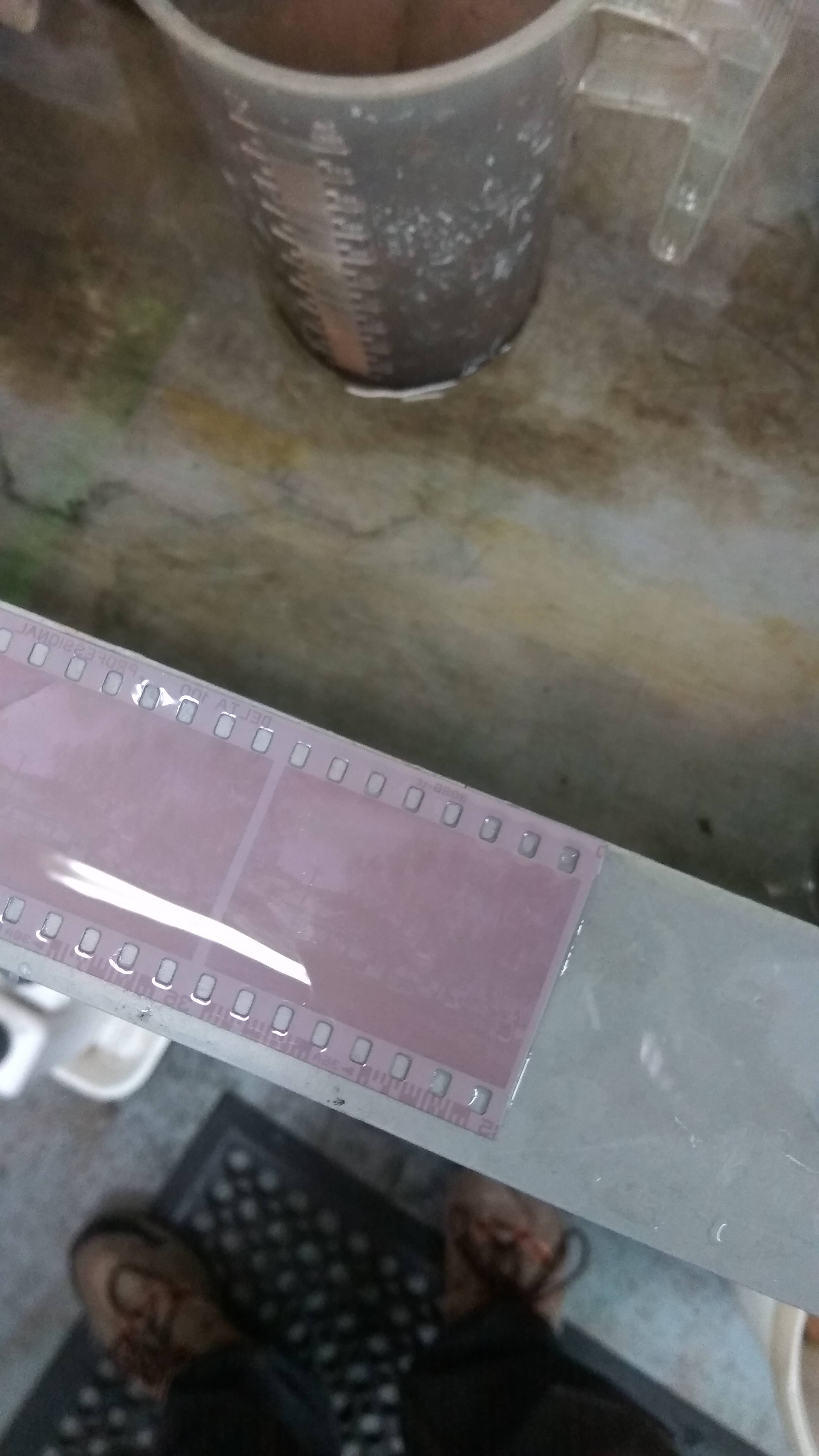 After Ammonia and Re-Developing:

Last edited: