Hi
Bought a Contax ii 1936 fixa upper.
Grubby, but otherwise not too bad condition apart from the shutter was open.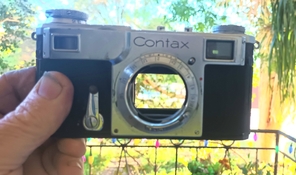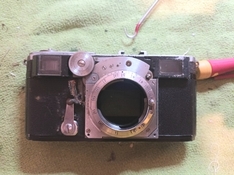 Any way I have been following the Rick Oleson lovely mub maps but am confused about a couple of things.
(iv) says to unscrew the yoke from bottom shutter, mine looks like it's held on with two rivets as well as screws and won't come off. Can't see why it would be necessary unless I'm missing something.
(v) says to wind spring 15 times, does that sound right? Seems an awful lot.
Also it looks like he is tensioning clockwise, shouldn't it be tensioned anti clockwise?
Also it has tension reels on both sides, I assume you need to tension both independently before sticking on the ribbon?
Thanks, all the other tutorials I can find are either too vague or a complete complicated strip down.