I'm finally coming to terms with the fact that I own too many cameras. I haven't transacted much here, but I can refer you to my eBay history:
https://www.ebay.com/usr/bob_budding
I will cover PayPal fees and shipping within the USA to verified payPay addresses only.
I acquired this Voigtlander Superb and had it serviced by Dan Daniel. Following is the summary that Dan provided when he finished the service in September 2020:
Done! After a few fruitless attempts to find anyone who would cut some ground glass, I decided it was time to learn something new. So I took a Rolleicord ground glass and have installed it in your Superb.
My understanding is that much of the Superb's design was to avoid Rollei's patents. Rollei has film going bottom to top? Well, we'll go right to left? Parallax by moving a frame? We'll move the whole mirror box assembly!! The engineers from the 1930s would probably be very upset at Rollei ground glass being used, but eh, they aren't around so....

I had some time to go over the focus action and it is better. Still a bit stiff. I am finding that using the whole serrated ring works better than pushing against the lever/knob. And as I mentioned before, I found a way into the viewing lens so you have a fairly bright image.
The film counter works fairly well. I saw a comment from someone else who had a non-working counter saying the he used the red window. I think part of this will depend on just how much slop there is in the frame size. It has a gate of 55x55mm. A Rolleiflex has 56x5. And I do not really know the difference between, say, a Rolleiflex's frame spacing and the numbers on the backing paper. Anyway, you load the film, get to frame 1, and push the little tit in the middle of the plate on the right side of the camera forward. This send the counter back to 1. When you open the back at the end, the counter will return to 1, also.
I would probably recommend covering the red window between shots. Just because... well, you probably have more experience with the pre-WWII roll film cameras than I do.
The shutter is pretty accurate. And focus is aligned between the taking and viewing lenses. If you want to work at large apertures and close distances, I would probably do some tests before shooting a once-in-a-lifetime event at 1 meter and f/3.5.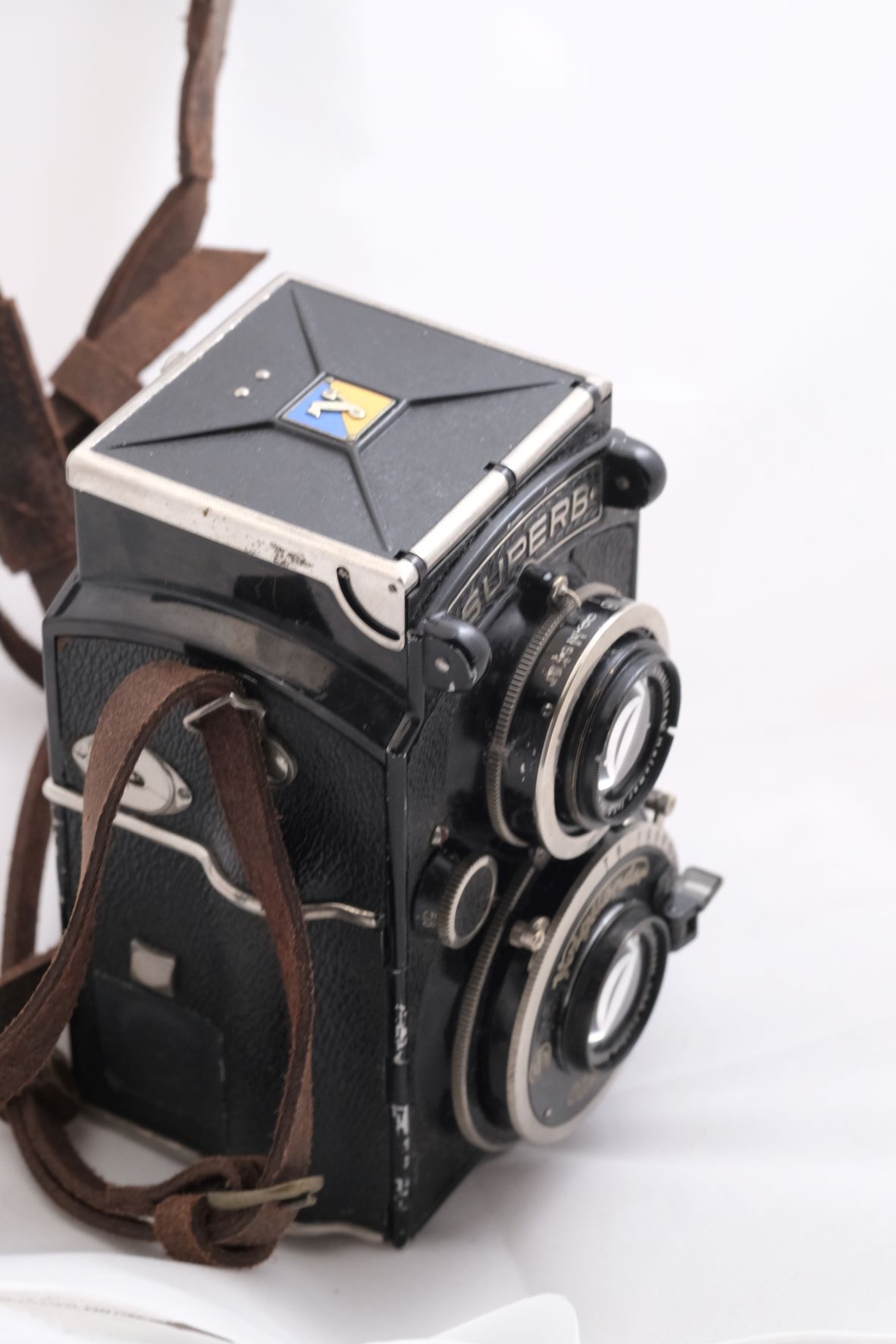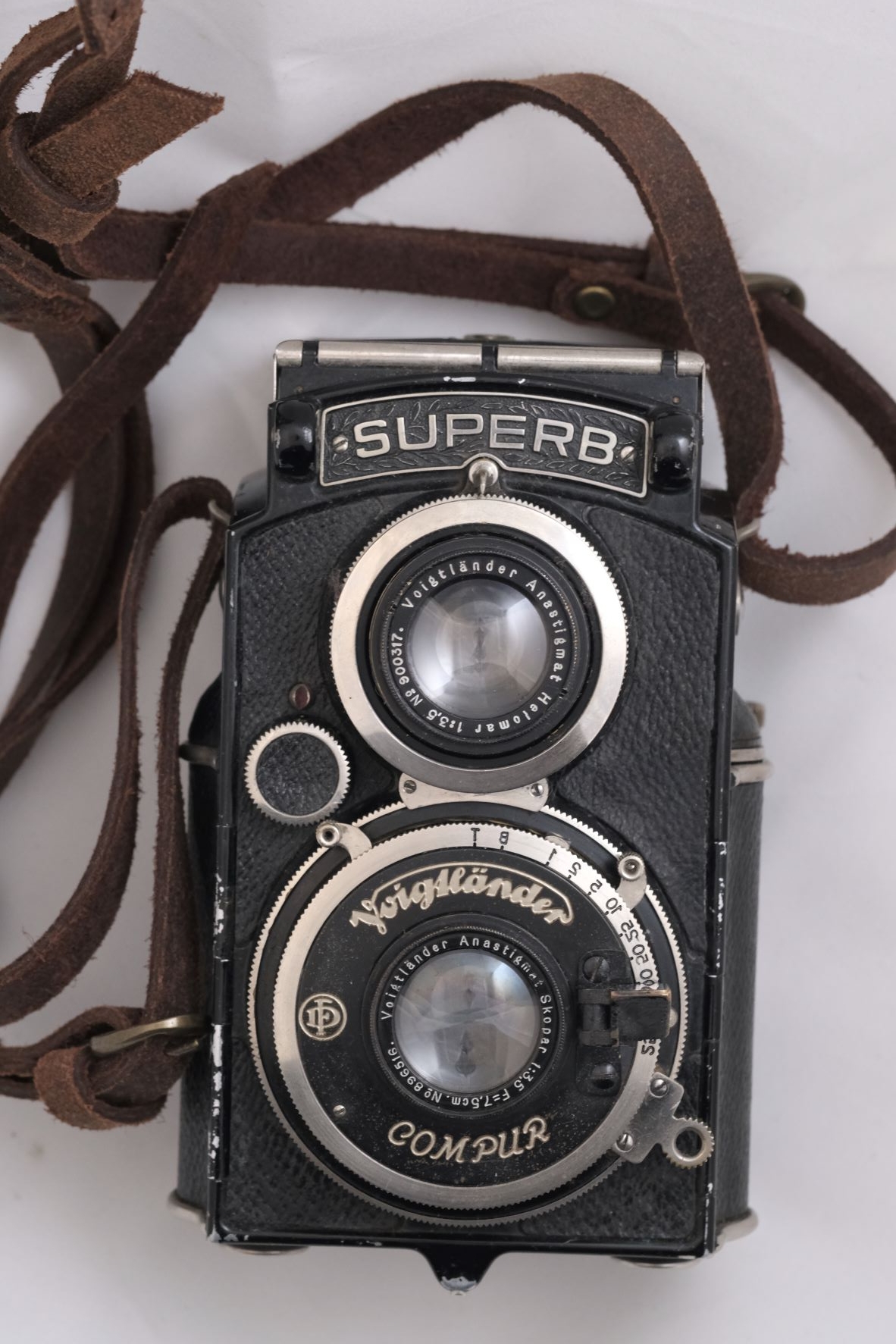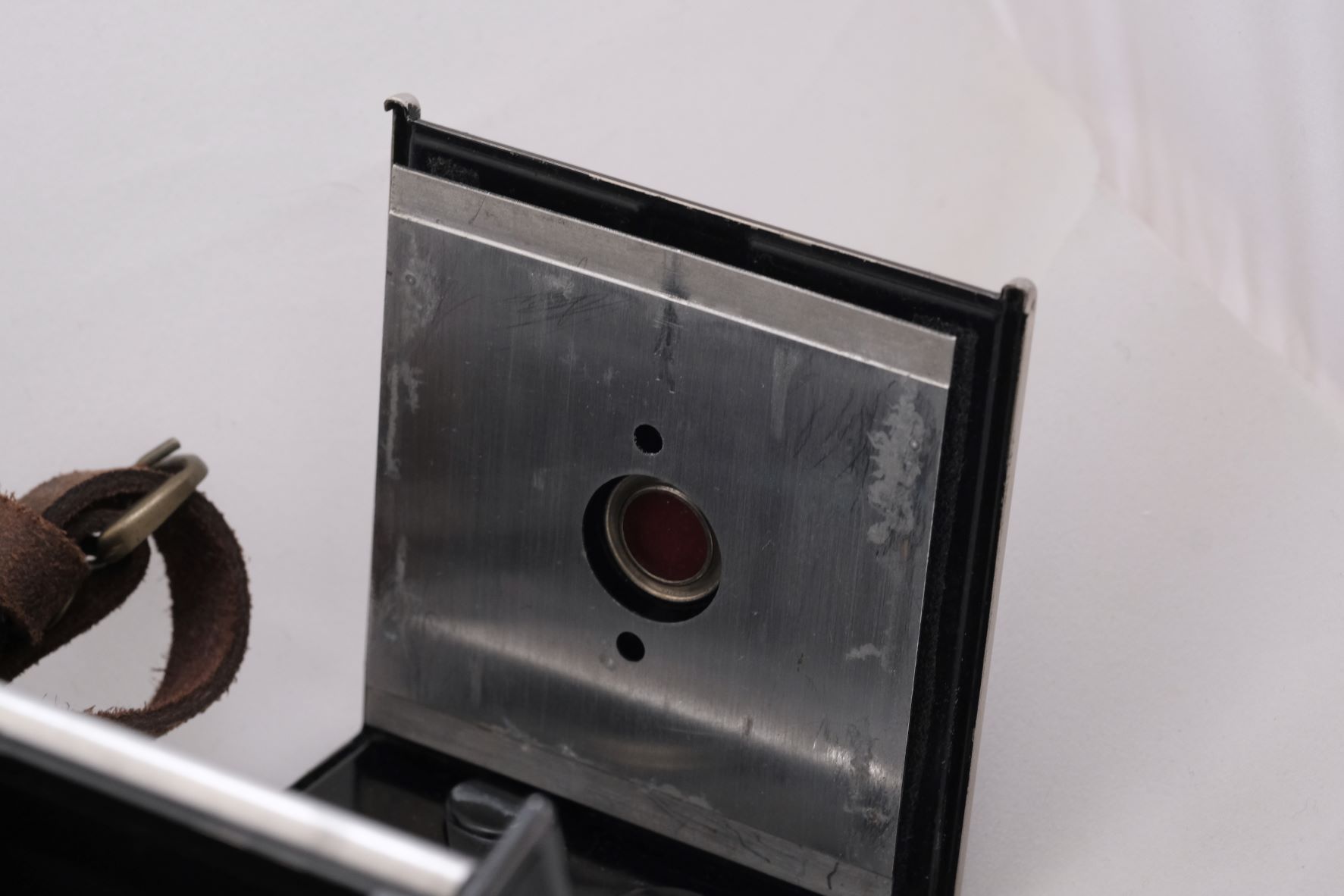 Last edited: