These are exceeding rare laboratory grade Super 8mm film cartridge opening machines!
If you've ever tried to open a Super 8mm Cartridge gently when processing your own, you know what an ordeal it can be! If you have a dozen or more to open, it can be torture on you and possibly your film.
This machine, which is about 10 lbs of cast aluminum, has a razor sharp blade on a circular bit under the cover. Place the Super 8mm cartridge in the aperture, close the lid, give it one revolution on the handle and you have a perfectly cut circle in the side of the cartridge to gently extract your film!
Fantastic shape! Almost like new!
$250 USD, or Best Offer, to me via Paypal or USPS Money Order + actual shipping cost to you.
Made by Kodak for Kodak Super 8mm cartridges; what more can you ask for?
Thanks for looking!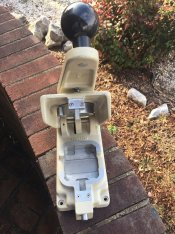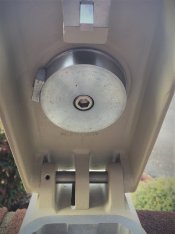 Last edited: