Joined

Aug 17, 2003
Messages

2,217
Location
Format

Multi Format
c6h6o3 said:

My most pressing aesthetic struggle at the moment is with portraits. How do we reconcile the fact that by definition, the portrait is "about" the subject? (I mean it's tautological - you can make the person an effective part of the overall composition, but the basic focus is to represent the subject.) Ah, but I wax philosophical. Better we should start a new thread on that one.
Here you go

IMO, it's an issue of context. The subject of the simple and direct sentence "It was a bright cold day in April, and the clocks were striking thirteen" might be the immediacy of a single day, but it also opens "1984" and begins the loveless spine of that work.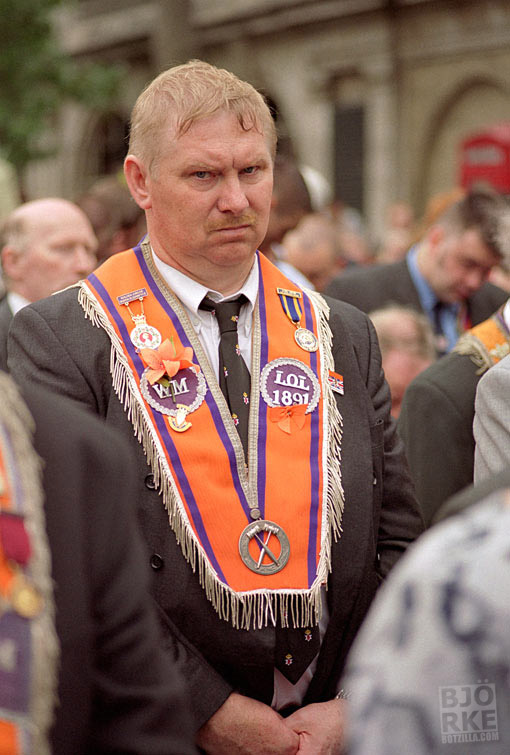 London, 2002
​
If you are photographing against a flat canvas, what does that mean? What is hidden, what is there in the negative? What are you seeking? What if these people were at home, at work, in front of the stars and stripes, or dying slowly in an AIDS hospice? Comfortable suburban portraiture is just that. Probing portraiture, even suburban, is revelatory and requires a specific vector of intent from the photographer. Portraits can reveal individually or be the bricks and mortar of a larger structure. What about them compels
you,
about the images, the circumstances, the specific or the generic character of these people?
"Marley was dead, to begin with."
Last edited by a moderator: