Joined

Jul 28, 2010
Messages

2,832
Location
Shooter

Multi Format
It is very rare to find a Leica from 1927 that is in good working order and affordable -- they were still mostly a gleam in Oscar's eye at that point -- but the Ansco Memo was already out there looking for a market for 35mm film.
I recently acquired on in a trade, avery nice example of this small but very sturdy camera- - it's got a very hefty feel, very compact. Odd to hold and shoot, but it's an early effort. Leica hadn't shown the world was a 35mm film should look like yet, so Ansco had to guess. This image is from the owner's manual. Except for a guard by the shutter trigger -- a good addition -- this is what it looks like. Covered in fine leather!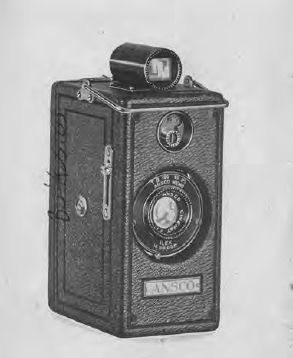 This particular model has f 6.3 Cinemat lens -- this is movie film they're using -- in an Ilex shutter which, in this example, is working nicely. It uses Ansco-specific cartridges that look like little boxes with metal press-on ends, but later Ansco Memo cartridges that have one flat side and a rounded back also fit nicely and should work.
It is well made. I note that inside there are baffles between the lens and film plane -- that's good optical care. Even these 90 years later, the camera does not leak light even with high speed film.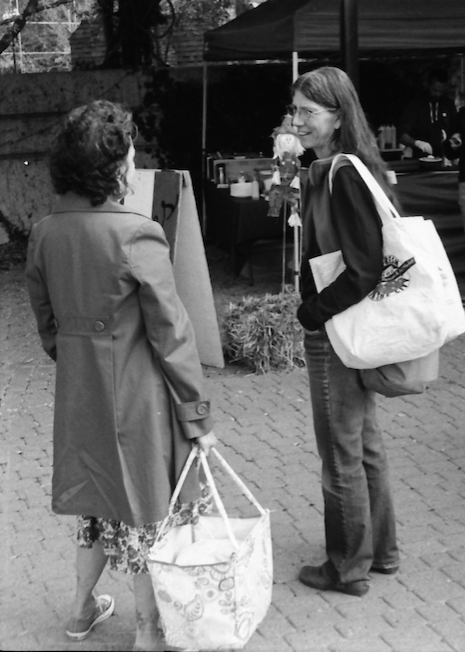 Because the camera used movie film, the designers kept the 18 by 24mm format of movie cameras -- so this is pretty much a still movie camera. Oscar doubled the size for better image quality, but the sales pitch for this in the manual is "50 shots for a 50 cent roll of film," a penny even then sounding pretty cheap.
So how'd it do? I jammed enough Ilford HP5-plus into one cart to allow me to take 24 pictures and fired away.
I was actually impressed. The images seem sharp -- my scanner is a flatbed Canoscan 9000 which really isn't meant for anything smaller than standard 35mm, and even that is not high quality. I tried doing a panorama, shooting successive shots holding the camera sideways and moving it to the right, and I tried to avoid as much overlap in the frames. The result makes me think the viewfinder is a bit conservative.
Which make sense. The camera was designed to allow someone to shoot a lot off cheap pictures, a "memo" of a trip, say, or whatever.
Other shots came out fine -- exposure was OK, the camera is so odd that folks either ignored it or, in one case, said it was a cool camera. It's small and inconspicuous.
Fun camera to shoot, and very economical, you must admit.