Joined

Aug 5, 2012
Messages

8,355
Location
Shooter

8x10 Format
Hey guys, I searched the forums but couldn't find any recent threads pertaining to my questions.
SO
I've had a stash of tech pan for a while now, frozen in my freezer, and packets of Technidol. So I finally got around to developing one of the rolls I shot at Acadia National Park. Problem is, it doesn't seem sharp/fine grained at all, it's kind of ... "mucky"
Here's an example...
Regular image
100% crop at 3200 dpi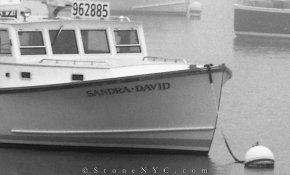 Now, as a comparison of something that is fine grained TMX (Tmax100) and developed in Rodinal 1:50 which though fine grained film, the developer shouldn't look finer than the tech pan...
full image...
100% crop at 3200 dpi
So as you can see, even the stuff souped in Rodinal is much less mucky..... same scanner, same film holder etc.
I know what you're going to say "print it" but I can't, and still, it should be at least sharper than that even scanned no?
I followed all the instructions for the tech pan and technidol to the letter except ONE thing, and that's that I couldn't DROP the tech pan in because I only have a daylight tank, but it was only 1 roll so the 250ml of dev all went in within 2 seconds and I shook vigorously immediately like it says, then every 30 seconds.
Anyway, the agitation scheme seems crazy to me because it goes against everything I've learned about NOT having grain, but I followed it anyway.
So... what did I do wrong?