Joined

Jan 15, 2016
Messages

77
Shooter

35mm
Hi,
I hate to let this go, especially after you folks helped me get it fixed, but it just doesn't make sense to take it with me when I move. Too big, too heavy, too difficult since I don't do my own developing... So, here it is, my complete RB67 kit, with all the lovely components you see pictured. All components work. All lenses are clear with undamaged glass, though some paint may be worn off. The eyecup on the eye-level prism finder is wonky (don't let the technical jargon throw you. You can see it in the first photo), I think because of how the first owner stored it. I poked a hole in the leatherette in an attempt to unlock a 'stuck' lens, as instructed by some of you nice folks. It's not a big deal, but there are always nitpickers.
I don't really know how to price this, so I'm thinking of doing an auction-style sale, if that's ok here. (I saw a sticky post that said yes. That doesn't mean there isn't a newer post somewhere that says no.) I saw someone asking just under $2k online for a similar kit, but I don't anticipate it going that high. I'm going to start it off with a
minimum opening bid of $600
and we'll see what happens. If the high bid is under $1200, shipping is on you, and will probably run close to $100. Over that, I'll pay for shipping (continental US only).
You can post your bids here, if you want to intimidate your competitors or PM them to me if you want to be a silent bidder. I will post any PM'd bid amounts, but without names, so people can keep track.
I forgot to photograph the outside of the case, but it's the original Mamiya aluminum case. It shows wear, but nothing major. And I have a backpack that I bought specifically for this outfit that holds all of this gear and weighs a lot less than the aluminum case, if you're the mobile type, like me. It's not a super-high quality backpack; it's no-name, made-in-china, but it holds this gear like it was designed for it. If you want to swap out the case for the backpack, it could save you some money on shipping. I can't just include the backpack AND the case because the shipping charges are by SIZE more than weight and the backpack is almost the size of the case and not very smushable. If the winning bidder really wants both, we can work something out.
As with all of my auctions, any cat hair you happen to receive by mistake is yours, free of charge!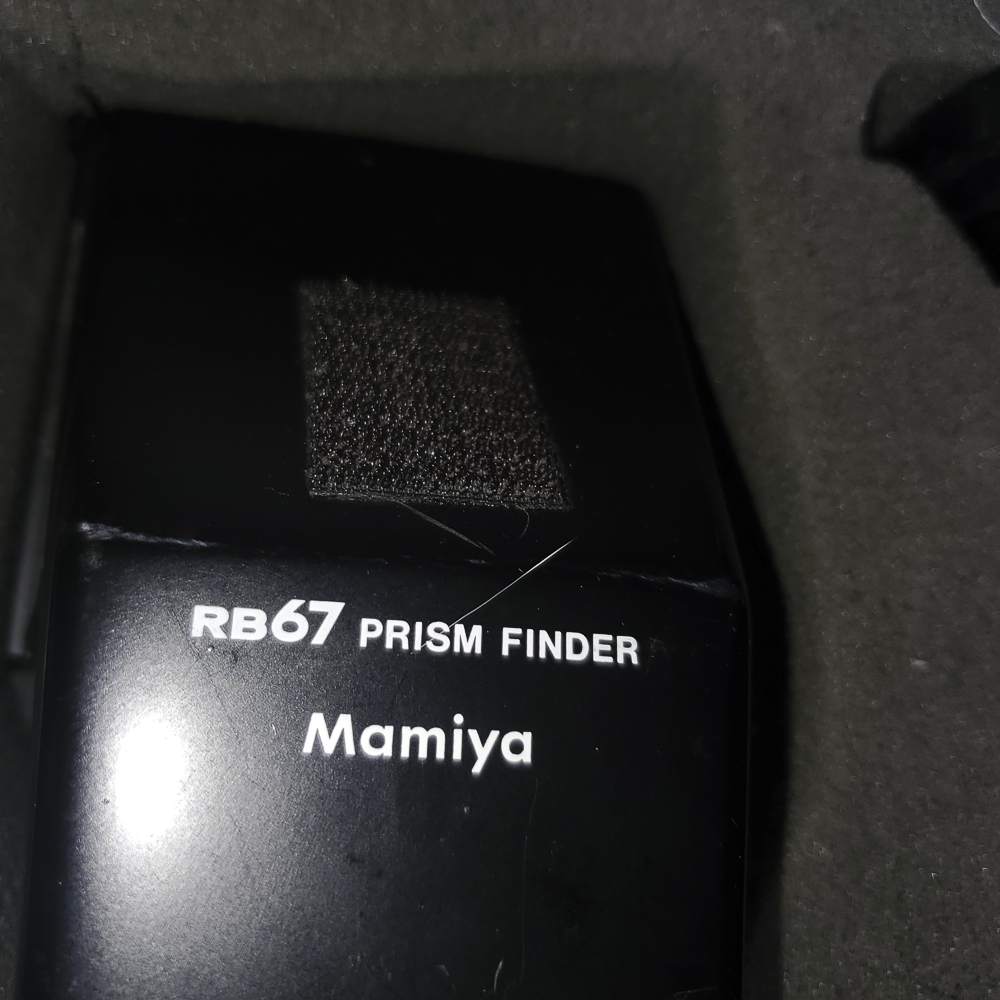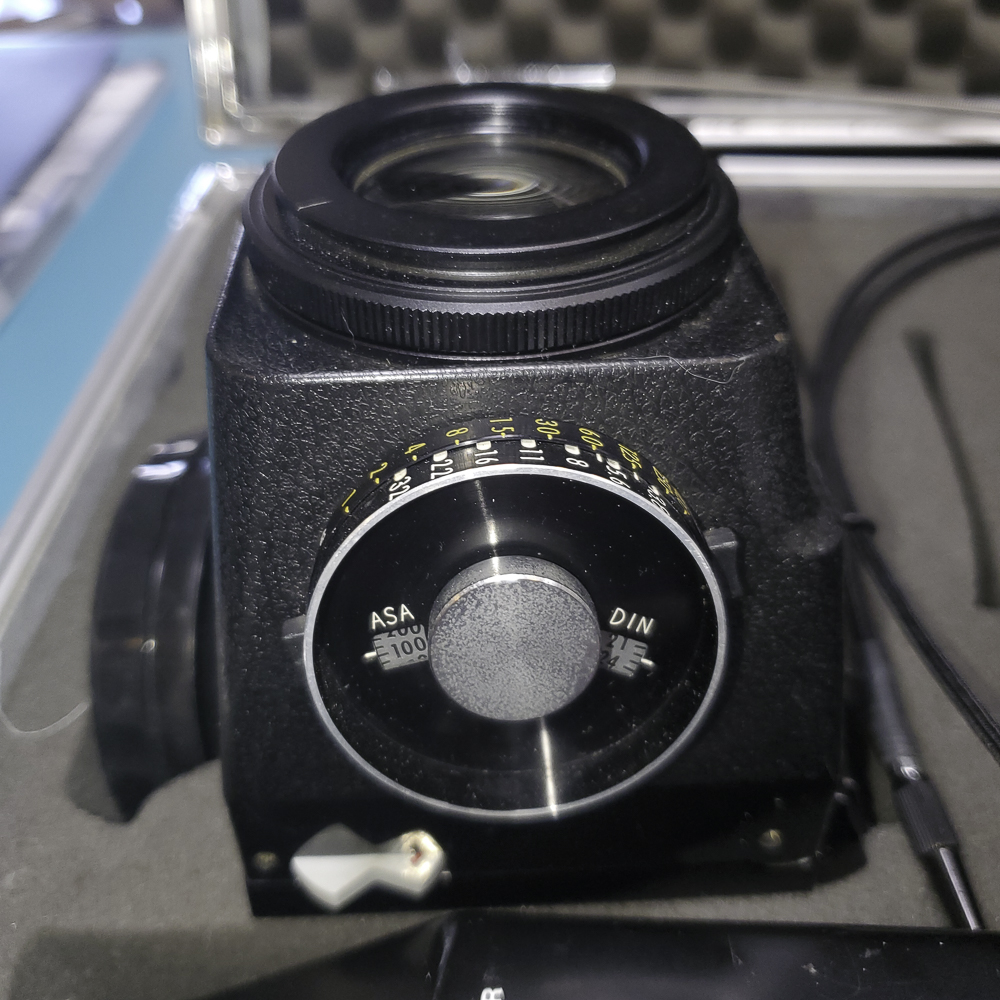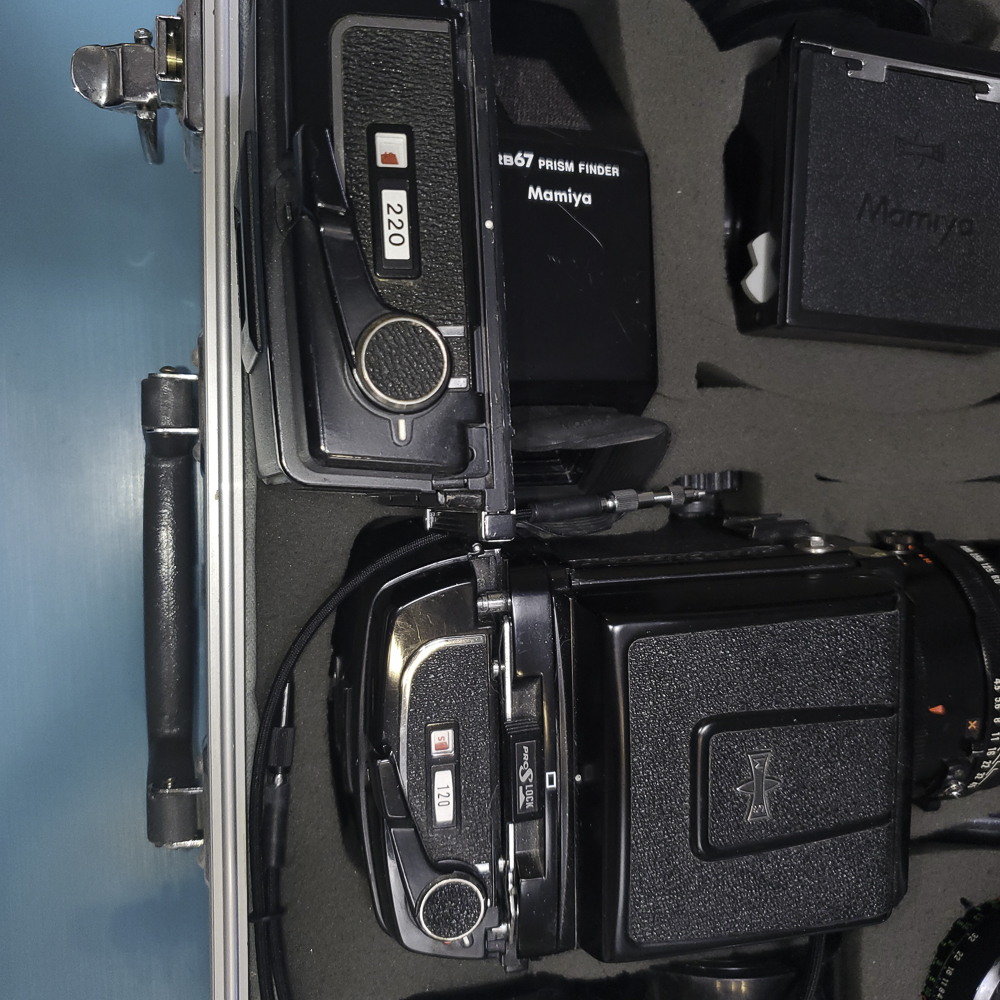 Last edited: