Slides are fascinating, but they are expensive, so I decided to try developing C41 negative film as slides. Since I don't own E-6 chemistry I thought of doing it with the alternative method mentioned in the title. But I'm not here to talk about the why, but the how. This is a fairly common process but as far as I know not all the possibilities have been explored.
So these are the steps:
1) Take the photo
2) Process in B/W developer (no fix)
3) Expose the film in room light
4) C41 color developer
5) C41 blix
6) Wash
7) C41 stabilizer
Expected result: slide with a prominent orange cast.
With the following precautions:
a) Step 3 must fog completely every layer of the film, so there is a minimum exposure needed, also, uv ligth might damage color couplers so I guess there is an upper limit too, but nothing too hard.
b) Step 5 the film needs additional time in blix bath. Apparently overblix is not a thing so I guess the longer the better (many state 15min is enough). Also if it was not enough, it can be fixed simply by repeating this step afterwards.
c) Step 4 I found two ways of doing it: the standard way, just use regular cd time; and
this one
: decrease time (and overexpose) to minimize the orange cast of the final result.
What I did:
-On Lomo CN100 took 6 photos with the following exposure compensation: 0,+1, +2, +3.
-Rodinal 1+50 20°C 20min agitating 5 times in 5min intervals.
-Hung the film while I was cleaning the tank.
-"regular"(I messed up a bit with temperatures but the control film came out nice) C41 process. I used Axelcolor Newbies 3 bath kit.
-Dried the negative and scan.
My results:
a) The best shot was the most overexposed.
b) The densest layer was the red one, the least dense layer was the blue, and green as in the middle. I guess this is also due to the developer having difficulty to filter through all the layers (Maybe this is not the case?).
c) The best shot (with an embarassing amount of editing):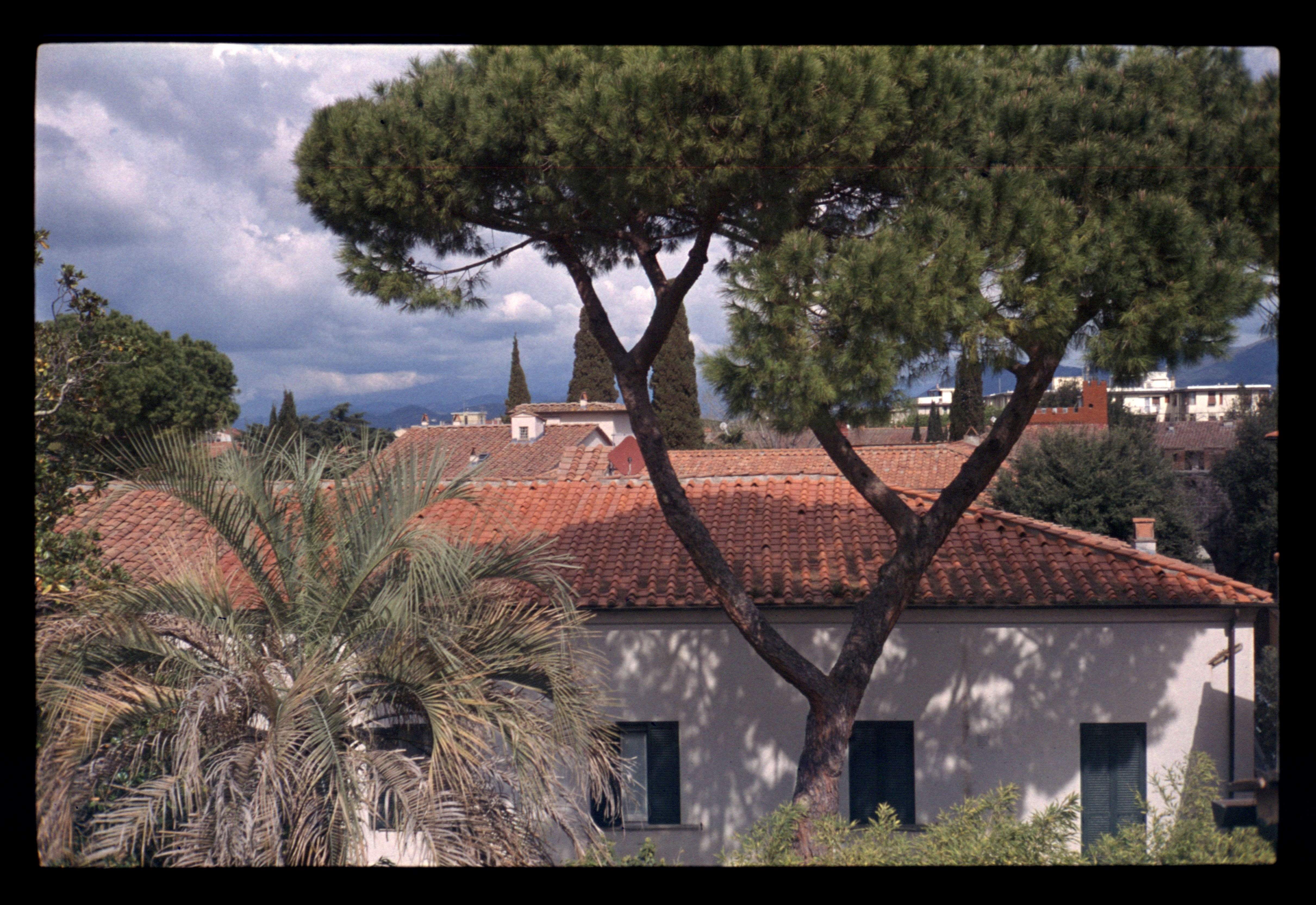 d) The resulting film (left with corrected backlight and right white backlight):
My unsolved questions:
-Does reducing color developer time really improves the result?
-Is overexposing really better or you could get better images exposing at box speed, changing b/w developer time? In short, the only two variables are b/w developer time and exposure (ignoring the shorter cd method), what is likely to be the best combination?
Conclusion:
Of course the best result comes with the standard process. I really had a lot of fun with this experiment and liked the results very much. Might repeat it in the future (with your suggestions). I recommend it for who wants to try something different.
Hope you enjoyed my thread! I apologize for any English errors.