Joined

Jan 8, 2015
Messages

938
Location
Shooter

Medium Format
{Moderator's Note: Medium Format Fisheye posting threads combined - who would have thought there would be two started on the same day?!}
Not sure whether we already have a thread about Hasselblad F-Distagon 30mm pictures. Let's create one.
I always thought I would never need this lens. And therefore did not want it and never searched for one.
Obviously, I had to revise my thoughts when I found one completely by chance (thanks to my F3 running out of battery!) at a photo store in my summer vacation place. The lens was virtually unused and price was acceptable.
Below is a picture of a statue of the Munich-born author Sigi Sommer. I walk by this statue twice a day on average. This is the first picture I ever took of it in the 8 years I've been living here - cell phone shots included. Never found it interesting enough before. The F-Distagon changes this and allows to depict it in the caricatural way I think it deserves.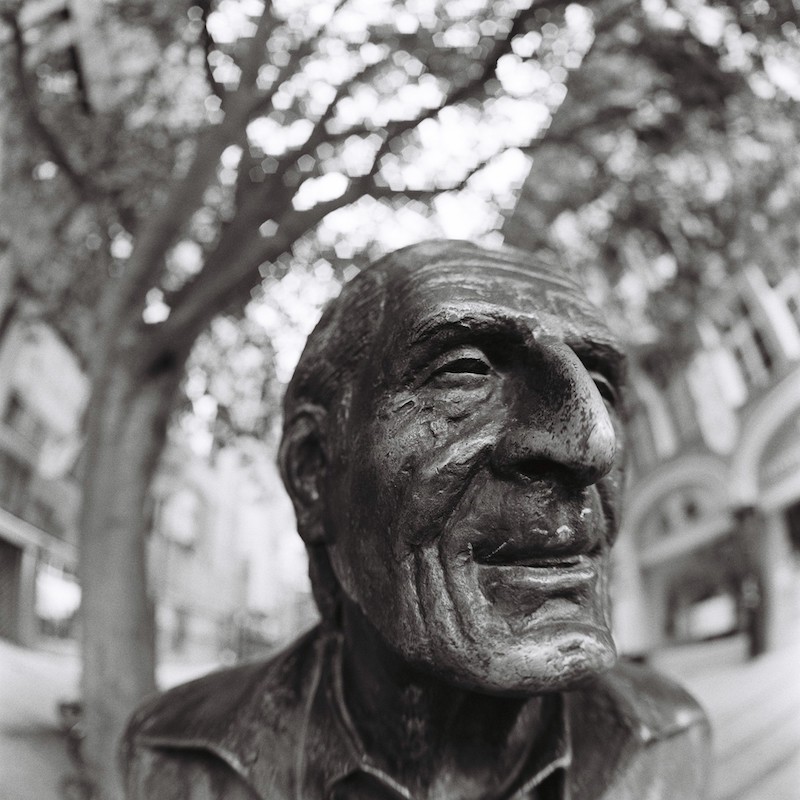 This is how it looks like in the "real, not distorted reality":
https://de.wikipedia.org/wiki/Siegfried_Sommer_(Schriftsteller)
Last edited by a moderator: