Joined

Jan 24, 2020
Messages

165
Location
Shooter

4x5 Format
Third in a series of posts advertising the photographic content of a relative's estate for sale. All here sold as-is and without a return option. OK to pick-and-choose from the miscellaneous lots. Buyer pays shipping costs. Paypal, money order or personal check ok.
1- Two identical small plastic single-reel tanks in good used condition: labeled RFC 1B on the lid and RFC 2B on the body. Neither has a water-tight lid. Height by inside diameter = 3.75" x 3.06", with a plactic reel that adjusts to 135, 121 and 120 film. I deduced the 121 film size from a flange-to-flange measurement of the adjusted reel. The agitation rods are absent. Free
2- Two large single-reel plastic tanks in good used condition. Neither lid makes a water tight seal to the tank, so full inversion agitation would be messy. Both agitation rods are present. One tank is a Marvel Adjustable Roll Film Tank (Sears & Roebuck) 4.6" in diameter and 3.4" deep. The plactic reel adjusts for 121,120,116 and 135 film. The second tank is labeled "Eclipse" and has a 3.75" ID and is 3.375" deep. The reel adjusts for 121,120,116 and 135 film. I deduced the 121 and 116 film sizes from flange-to-flange measurements of the adjusted reel. Free
3- Twelve A-series Cokin filters: graduated filters A123, A125, two of A121, A669; diffusion filters A083 and Sunsoft; and color filters A023, A027, A026, A002, A005. A few of the filters have minor scratches or abrasions, but the majority are in good shape. Plus a case, a 3x lens, a mounting flange, a cover, and a few adaptor rings. Free
Claimed
4- Two Zeiss Ikon 32mm color filters (350/10 - R10 and 350/2 - G2), without the cases shown in the photos. Both filters have a few very small mineral deposits (from water) on the casing. The yellow filter is clear, the red filter shows some webbing on an outside surface. Free
5- Kodak Color Print Viewing Filter kit. Fair condition. Free.
Claimed
6- Miscellaneous bags. The Nikon camera case is marked Japan CF-17. The hardware on the telephoto bag is a bit rusty, and there are discolorations on the exterior. Perfectly functional though. Free.
7- Miscellaneous lot 1: A Nikon D7100 user manual, a Nikon SB-28 user manual, 7 Polaroid Slide Mounts #633 (3 3/4" x 2 3/4"). The Nikon extender tube set works, but has some rust. Free.
8- Miscellaneous lot 2: Two Acme Lite Multifilter Skydaptor SLR Filter System filters - slight purple cast, 43.5mm.
One Acme Lite Multifilter Skydaptor SLR Filter System 85mm filter for Series B uniframe.
Two Hoya Skylight 1B filters for Canon Sure Shot AF35M2.
Two Hanimex lenses for Nikon L35F camera: one wide angle lens, and one telephoto lens.
All like new. Free.
9- Edmund Scientific 25mm x 50mm glass Grey scale, without blemish. The box bears the number 015171, and "SM2". The box is quite old, and I find nothing corresponding on the Edmund site. I don't actually know if the glass scale originally came in that box. Similar, perhaps identical scales selling for $189 currently. $10
Sold
10- Flash filters. Blue, green and red, with another clear filter that looks like a diffuser. 38mm x 66mm (1.5" x 2.6"). They go with a Spectrum 350MD flash. Free
11- Nine 52mm filters. Excluding end caps & Tiffen UV Protector in the photo. Free
12- Five 58mm filters. Excluding end caps. Free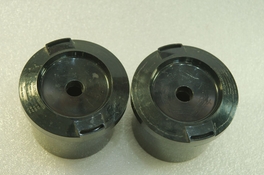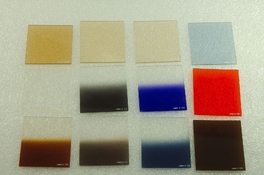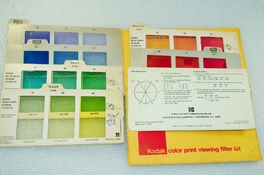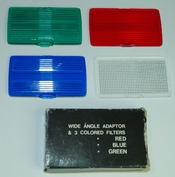 Last edited: