Joined

Feb 11, 2016
Messages

9,068
Location
Format

Multi Format
When I was a kid I had an Olympus XA2. No idea what happened to it, but I do remember I never got a decent pic out of it. Looking back, that could have been either user error (even though the camera is simple) or crappy 1 hour photo places, or both. Seriously, those ubiquitous 1 hour photo shops sucked hard back then, but that's another story.
Anyway, last week a kind soul gave me an XA2 that had been sitting unused for years, with batteries and film in it. The film was Ektachrome 400 - half used but in the trash it went. Batteries had leaked - of course - but miraculously nothing was damaged. The light seals looked ok but I wasn't in the mood to change until I tested the rest of the camera to make sure it would be worth while changing them. Put in some fresh batteries - no sign of life. Battery check didn't work, no nuthin'.
I had already cleaned the contacts, so all I could think of doing was taking them out, checking them, trying other batteries, putting the first ones back in, still nothing. Then after leaving them in the camera for a while, basically because I had become annoyed by the whole thing, suddenly the battery check light (and beeper) flickered and squawked. A few seconds later, everything worked! And has been like that ever since. I am not going to ask or question why..
Ok, time to dry fire to see if the shutter works. The feather touch shutter button? Well, needed a lot more than a feather touch. Needed to be mashed. But after a little while, it only occasionally needed to be mashed, and now after more dry firing and one roll of real actual film - just requires a wee bit firmer than I would have assumed squeeze. My Agfa Optima 1535 has a similar-ish shutter button/pad, but it is much more tactile and consistent on the Agfa.
The test roll was shot in about an hour or so aaaandd - success! I thought that perhaps the shutter timing was off, because some of the exposures sounded like the shutter was open too long. But the film looked great! The camera nailed every exposure, inside and out, in mixed lighting conditions. So while the shutter may have seemed like it was open for a long time, as it uses a programmed exposure mode, it seems that was appropriate for whatever aperture it selected.
Also, no light leaks, so the seals are good.
Now, I also have two Ricoh FF1 cameras (one rebranded as a Sears) which are Minox 35 look-alikes, and basically cater to the same market as the XA2. So I'm going to compare them.
The XA2 has a 35mm 3.5 lens, the Ricoh 35 2.8. The sharpness (if that matters) on the XA2 is acceptable/good enough/sometimes great. The Ricoh's lens is just fantastic. Seriously.
The XA2 has a three zone focus system, which even though the manual suggests the middle setting is great for everything, it is not. Middle setting is good to maybe 20 feet. Then start playing with it to get it between middle and infinity, or put it on infinity if it is about 30 ft away. The Ricoh is similar, but much easier to adjust has it has a focus ring around the lens with actual distance markings.
The XA2 is more compact, and stays that way when you open it, as nothing sticks out. It is also easier to open - just slide the cover w your thumb. The Ricoh has that drawbridge cover which you need to grab on both sides to open, then the lens pops out making it bigger.
The XA2 has a very fiddly ISO selector, but it allows you to select values in between eg 100, 125, 160, 200, AND goes from 25 - 800. Ricoh's is a little less fiddly but only 25, 64, 100, 200, 400.
The XA2 has a surprisingly light and easy to turn thumbwheel advance, the Ricoh has a nicer single stroke film advance lever.
The shutter button in MY XA2 is a weak sauce pad w/ zero feedback. The Ricoh has a very pleasant, domed shutter button with positive feedback.
Viewfinders? The XA2 is brighter and clearer with thinner but larger frame lines. Really nice. Every FF1 I have tried (3) has a slightly hazy VF, which is annoying but still completely useable. It's just nicer on the XA2.
The XA2 only can use the matching flash, the Ricoh has a real hotshoe that can use any flash, as well as you are able to manually control the aperture around the lens when you use the flash. Actually, there is a little trick for manual exposure with the Ricoh. There is a little switch in the hot shoe that gets activated when you mount a flash. The moment you put anything onto the hot shoe, the camera selects the flash sync speed (1/60) and you can now access the full aperture range from 2.8 - 16. Pretty cool!
The results? The XA2 can make very nice images, but the Ricoh's lens can make stunning images. Of course subject matter, matters the most. But all things equal, Ricoh nailed it.
The contenders:
The pics (taken on different days/film etc but you should get an idea)
XA2 w Kentmere 400: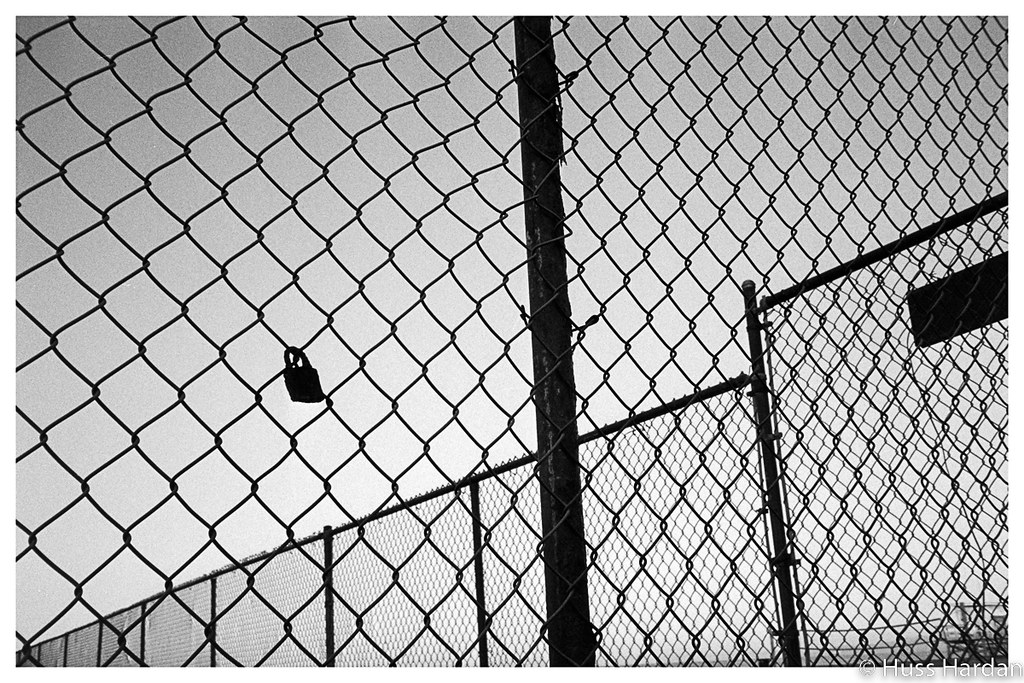 FF1 w C200: