Joined

Dec 29, 2009
Messages

1,106
Shooter

Multi Format
Selling off the majority of my Mamiya TLR gear. Prices are negotiable, shipping will be actual cost to US addresses via USPS retail ground - usually between $10 and $15 depending on the weight. Thanks!
A note on the missing leatherette - Hugo Studio has a nice selection available for the C and C3. I've used a couple of replacement sets from them and have been happy.
1. Mamiyaflex C - Nice working body, though missing the two little legs on the front of the body and, obviously, most of the leather. Yarn light seals are in good condition. Cs only had one focusing knob. Ground glass and mirror are fairly clean and in good condition. These are somewhat difficult to find. $75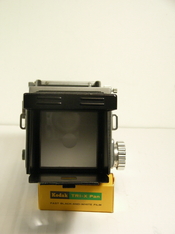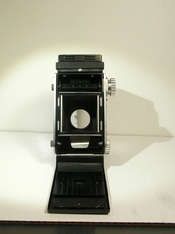 2. SOLD Mamiya C3 - Nice working body, missing all the crank side leatherette. There was a service sticker inside at some point so it's possible whatever glue they used didn't hold. Good mirror and ground glass. Crank is pretty smooth. Light seals need to be replaced and will come with a set. $90




3. SOLD Mamiya C33 - Another nice working body, leatherette is complete
. Focusing is a bit on the looser side, but not sloppy by any means. Mirror and ground glass are good. Crank is smooth. Cosmetically, could use a little cleaning. Light seals need to be replaced and will come with a set. $100
Continued in the next post........
Last edited: