Joined

Feb 19, 2018
Messages

694
Location
Shooter

Multi Format
So I've recently gotten into lith printing and after a few failed papers, I heard about the paper test and decided to do it on every paper I own. The test of course is just putting concentrated lith part B onto the paper and seeing what happens. Black means phenidone or other super additive developers with HQ, yellow or pink apparently just means extra HQ, and no stain means no incorporated developers. I did this, and as expected every RC paper I have fails this test with flying colors (er, blacks). I also tried developing some RC paper and the result was already awful. Blacks develop in several seconds, super blotchy and unevenly developed. I also had some FB papers that failed the test too of course, but RC failed with the most speed.
Anyway, I figured those incorporated developers (and potentially other things like stabilizers) must be capable of being removed from the paper.. so, I redid all of the paper tests by first putting the test strip of paper in water for 30s for RC, 1-2 minutes for FB. Then remove, blot dry, and test again. Every single paper passed the test afterwards, most with no stains, some with very light yellow or pink stains. I then put a few of these to the test using Arista Lith mixed ~1:20 with maybe 50ml of old brown added to 1L of developer.
So, I would expose the paper, then rinse, then develop etc. With this I got really strong colors on every paper, but it was super slow to develop, I'm talking 20 minute development times and the blacks still aren't complete. I of course tried changing exposure etc, but it seemed like Arista Lith is just super slow. I also got prints that had tons of color, but very little of the lith grain that I wanted. Next day I mixed the lith the same way, had the same problems so I upped the concentration of developer to around 1:10. This was still pretty slow for most papers, but at least within the 15 minute sanity threshold, typically around 5-9 minutes depending on paper.
During this batch I also tried out some RC paper with the pre-rinse for the heck of it, and the results did look really lithy, but I wasn't able to get good blacks after 15 minutes, so it seems like RC paper is much slower than FB with this. The colors and grain also were not near as strong. Interestingly, Ilford Warmtone RC lacks the "exploding blacks in fixer" property that the FB version has, but otherwise looks similar but with significantly less color and quite a bit less grain.
And to show what I mean, here is what some under developed Ilford Cooltone RC came out looking like: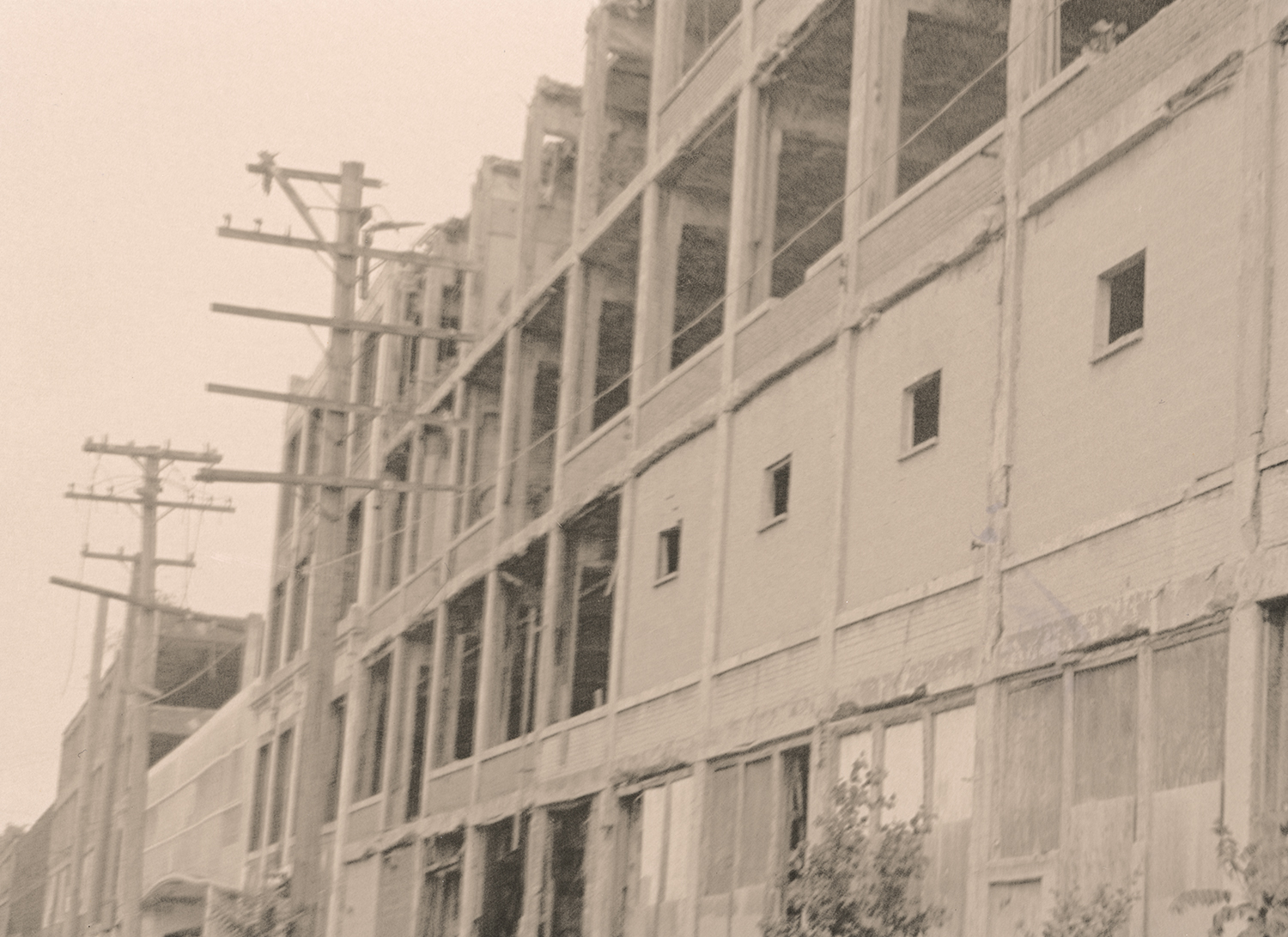 Anyway, I say that to just ask if anyone has done this before. I did quite a bit of searching for people pre-treating paper like this (especially RC since no modern RC emulsions work for lithing) and found absolutely nothing. The only recommendations I saw for pre-rinse was to make the paper develop more evenly. I'm curious of if this really is a way to make emulsions that would otherwise not work, potentially work.. of course, there's still some problems with this with "non-lithable" papers. For RC paper especially the emulsion would scratch off using rubber tongs after 5 minutes in developer. I ended up have to use a gloved hand to prevent damage. For some FB papers there was the mottling or snowball type effect from other problems with the emulsion.
Since I'm potentially removing HQ that might otherwise be present in the paper, should I also increase lith part A to increase the HQ content of the developer to make things a bit faster (and for some emulsions, prevent peppering) ? Is there anything else I'm rinsing out of the paper that could affect stability of the print or other properties beyond development time?