Joined

Jun 18, 2019
Messages

9
Location
Shooter

Multi Format
Our family is moving with the date approaching sooner than I have time to list, sell, pack, and ship individually - my procrastination is hopefully your gain.
Everything for sale will be shipped USPS within the US.
Large Format - $80 shipped
- (3) Fidelity Elite 4x5 holders (1) extra dark slide
- (6) Leedal 4x5 hangers
- 22 Graphic 120 back. Please note the advance knob came off but looks repairable with a little TLC.
- Grafmatic 2x3 holder with 6 septums. Spring is snappy.
- (2) Graflex 2 1/4 x 3 1/4 film holders. Need to be seal tested or could be used for parts.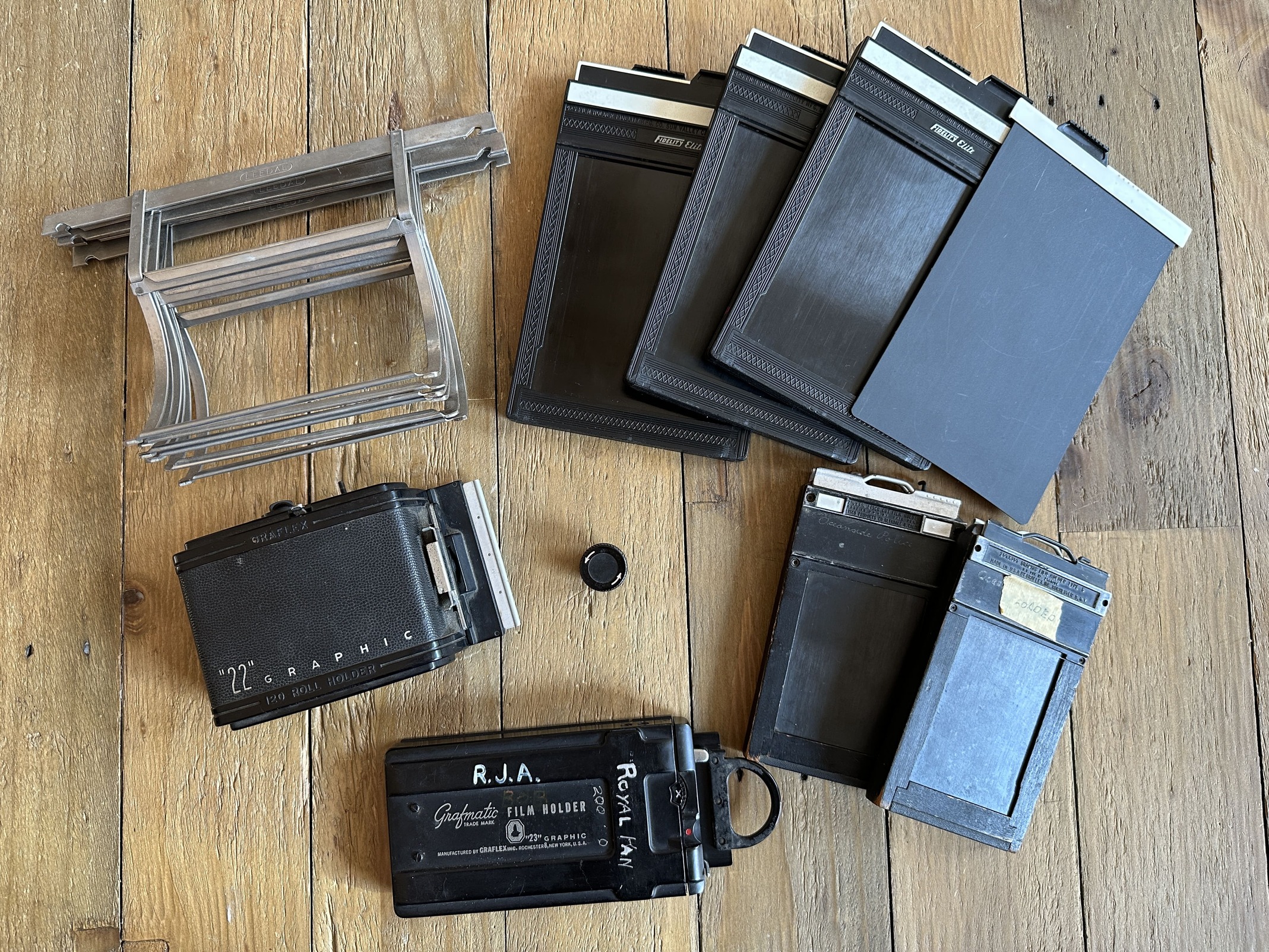 Leica Bundle - SOLD
I cannot remember for the life of me what the metal clamps and spare parts are for but included.
- (3) 39mm filters (Or, SL, A) including original snap cases. No scratches are beautiful cosmetically. The orange filter is vibrant the best of the bunch, A filter is even tinted across, and SL is clean and clear.
- 39mm lens cap with inner foam seal
- Spare spool with leather pouch
- Syncrhonblitzer but is missing the cables
Canon Bundle - SOLD
- Canon 50mm RF aux finder in great condition with leather case. Cosmetics and optics are close to a 10/10 if I dare say so.
- Canon Black Leather case (I believe I had my A1 in this pouch)
- Hippie Strap
- A1 Focusing Screen
Bulk Loader and 35mm Film - SOLD
This entire bundle was used for display purposes at home
- BJ Watson Model 100. No mechanical issues on inspection but never used to load film
- Kodak Snap Cap spools (1 box full & 1 box empty).
- (3) unopened boxes of Rapid Process Copy Copy Film exp. 1994
- (4) 35mm metal canisters with extra lids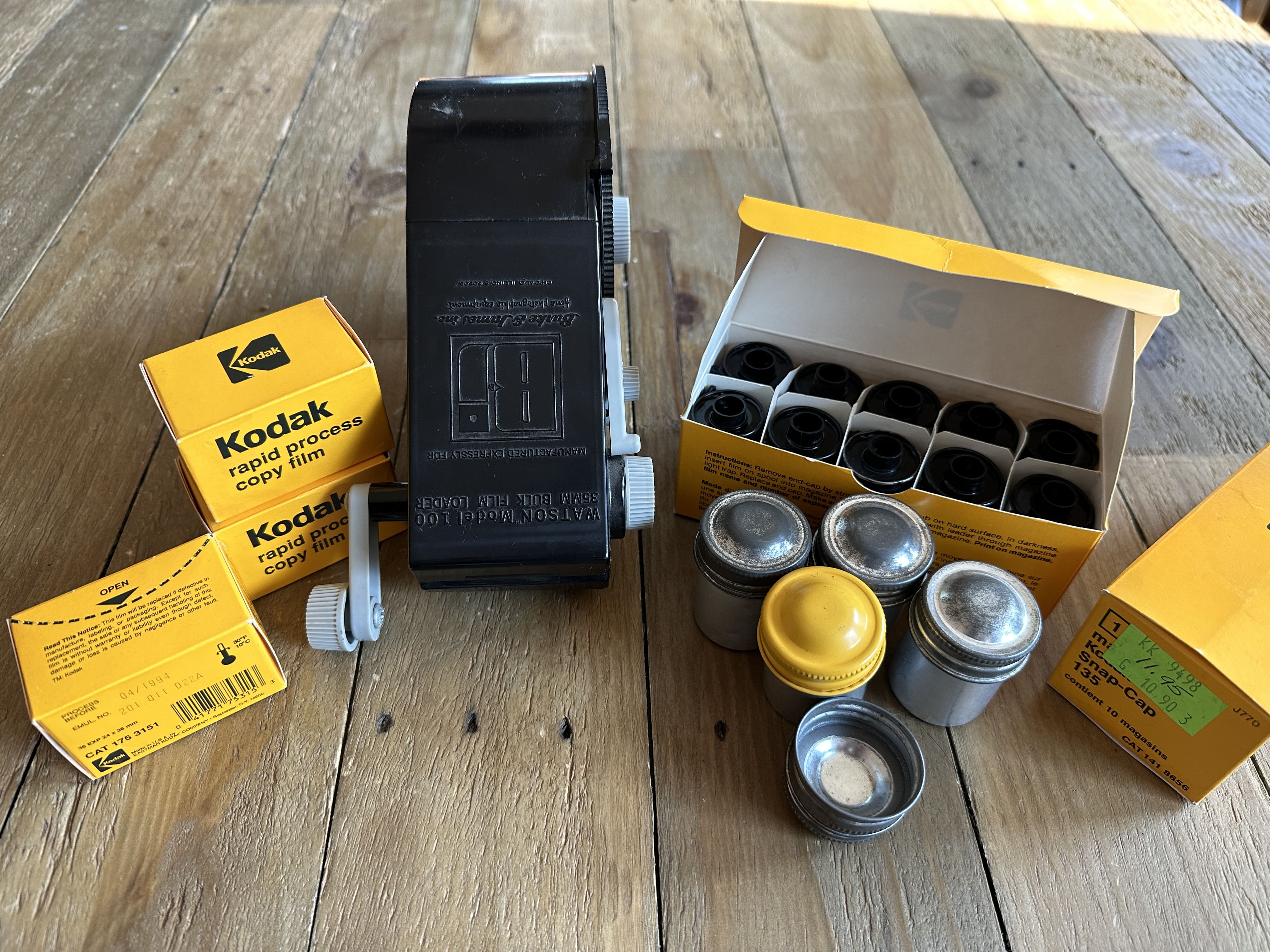 Negative Scanning - SOLD
- Lomography DigiLIZA 35mm Scanning Mask - Nearly brand new
- Lomography DigiLIZA 120 Scanning Mask - Nearly brand new
All images are shared here

Last edited: