Joined

Feb 25, 2015
Messages

223
Location
Shooter

Multi Format
have been testing ADOX Lupex paper ecently and I am puzzled with the results..
My current goal is to contact print Fomapan 100 sheet film (FP4 is another goal).
I am trying to find the right development time in Moersch Tanol developer.
I exposed four sheets of Foma 100 using EI 64 with the same time / f stop under equal lighting conditions (strobe, not natural light). As my main concern are the highlights, I left the testing of working ISO for the shadows for another day.
Developed in Tanol 1+1+100 each sheet differently - roughly equivalent of 11,12,13,14 mins @ 20 C - with the same agitation method in tray (5x rocking the tray every 30 seconds, quite aggressively).
Then I tested contact prints of three those sheets on ADOX Lupex paper (the fourth sheet with 11 min development time showed lack of important shadows details in II-III zones). I used tungsten bulb and my main exposure was 30 seconds.
Then I exposed with +1/2 stops increment and made three test prints for each sheet:
Sheet with 12 min dev time - -1/2, 0, +1/2 stops exposure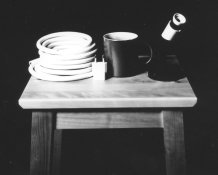 Sheet with 13 min dev time - 0, +1/2, +1 stops exposure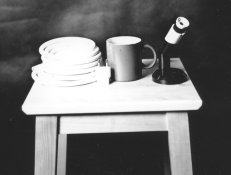 Sheet with 14 min dev time - 0, +1/2, +1 stops exposure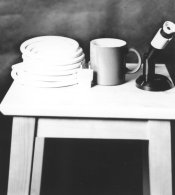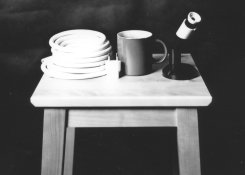 My main paper developer is Ilford Bromophen 1+3.
However, looking at the prints, there is no "ideal" combination of film dev time and paper exposure time as all the prints look too contrasty: either blown highlights in VII-VIII zones with good shadows or good highlights with no shadow details.
Can you suggest what my mistakes are? Is staining developer not the right thing for the graded paper and I'd rather use other film developer (e.g. XTOL) with graded paper or use multigrade paper with that staining developer? Or my testing method is completely wrong (i'd rather use natural lighting conditions, etc.)
Last edited: