I bought a bag of camera stuff and this meter along with other stuff wasn't working.
Just want to write a note to myself and maybe others who want to pull one apart and can't find any info on doing so. You need to desolder the three metal tabs going to the potentiometer as well as the 4 screws.
Wish I new that before. You don't have to take off the front dial and spend a huge amount of time getting it apart. It will come apart when eventually the three tabs brake.... oops.
Desolder 3x tabs in red section
Unscrew the 4x brass screws in yellow.
Anyway once apart it was easy to see the connection to the needle become desoldered.
Also while fixing make sure to be super careful not to touch the fine spring on the needle as it doesn't take much to get stuck then you waste more time trying to find out what else is wrong.
Resolver in red.
Delicate spring in blue.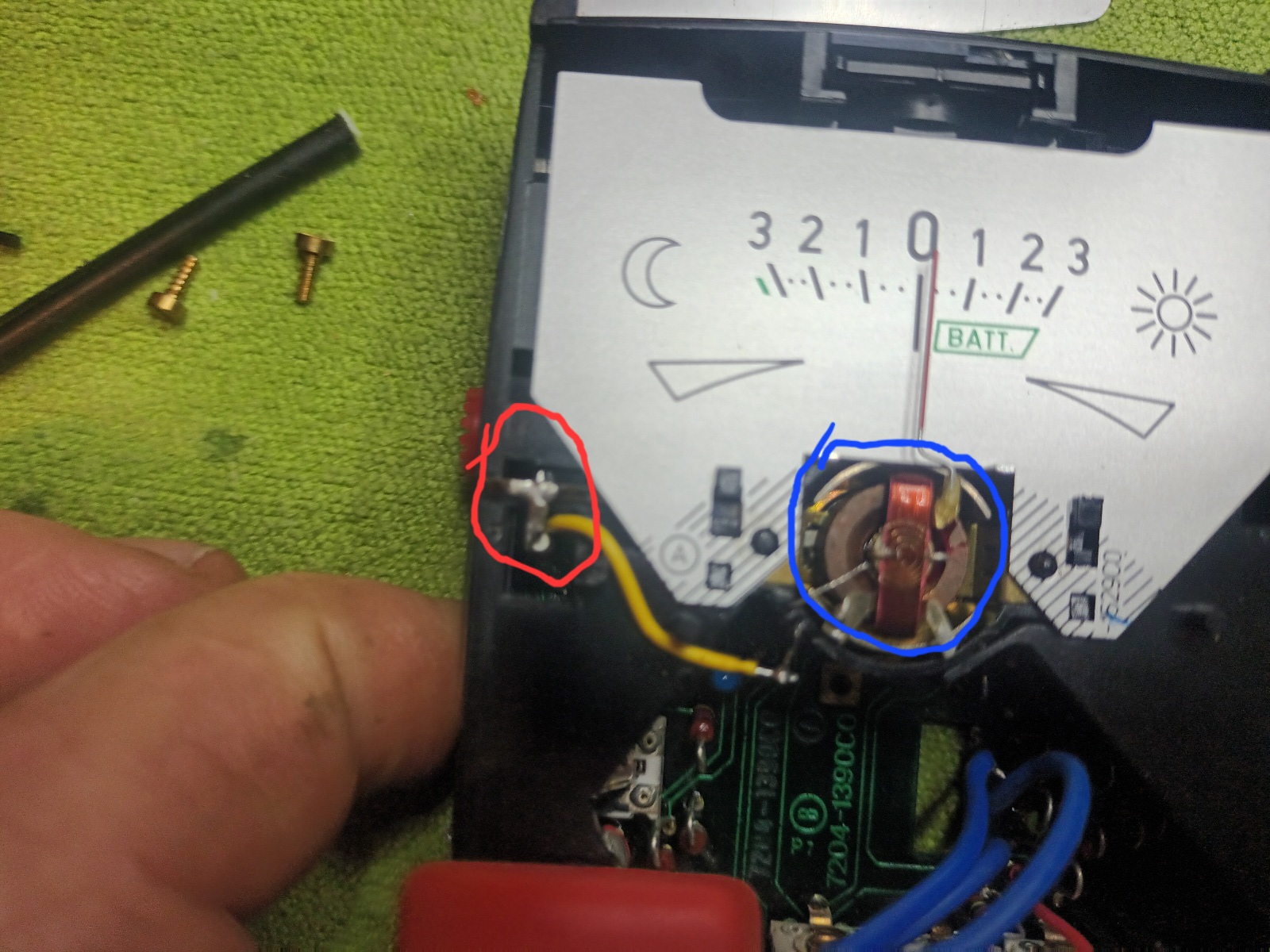 Now I just need to reassemble and hope it works. Would of been a quick job if I knew earlier how to get it apart.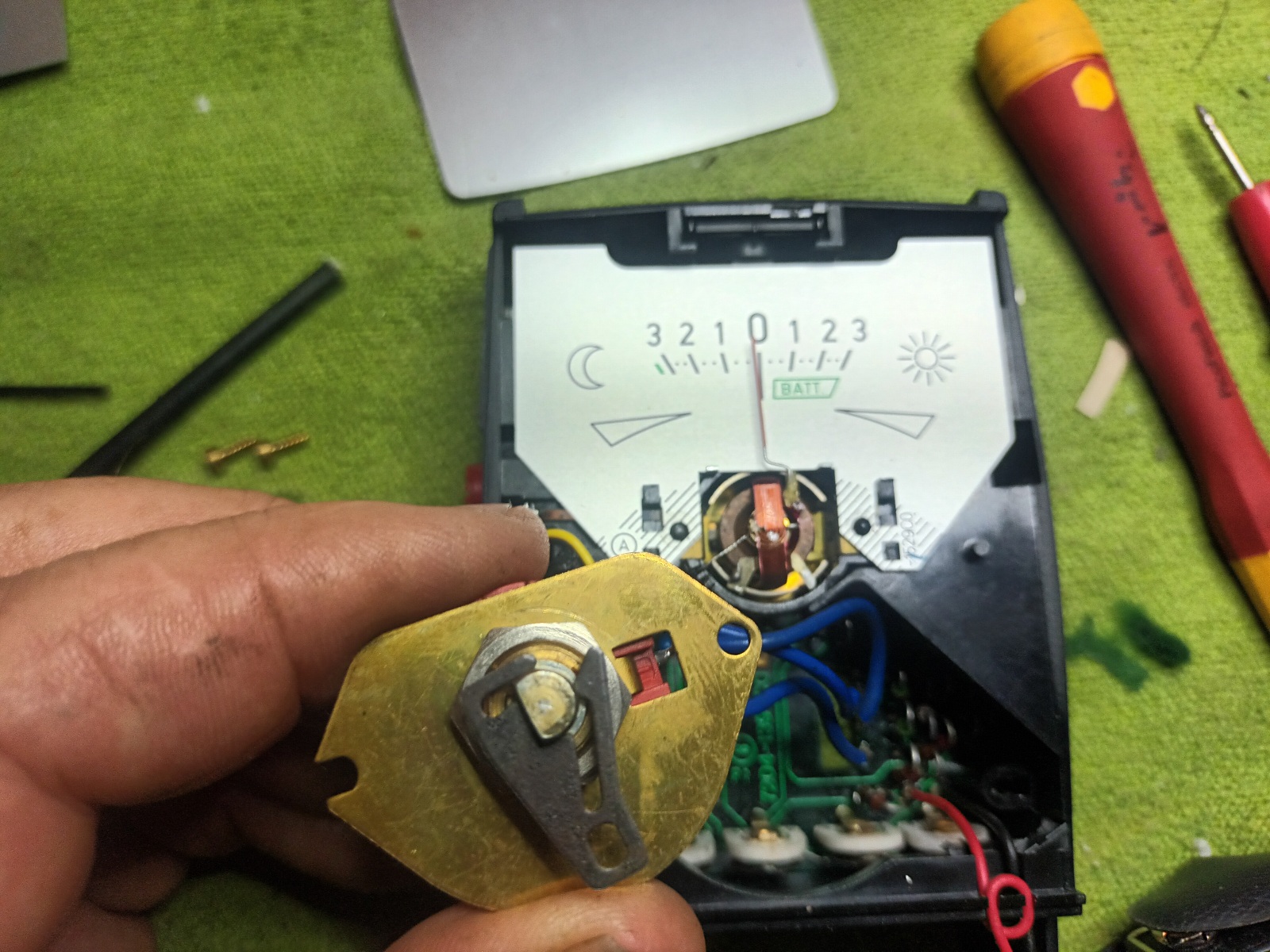 And the front disc just unscrews, the rest just pulls apart, parts had been stuck together on mine and took a bit to prise off.