Joined

Sep 29, 2006
Messages

630
Location
Shooter

Multi Format
Since I have retreated from 4x5" and basically all darkroom work (apart from film developing) - I have different darkroom items I have no use for anymore.
Please note:
- I am selling many small items - please describe clearly which item(s) are you interested in in your PMs
- I will happily combine shipping
- If you have question about particular item - please post it HERE and not via PM. I will gladly answer ANY question.
- pricing: I have checked eBay and I mostly ask here less than what I saw. But that should not keep you away from making me an offer

- payment: PayPal or money transfer
1)
Jobo Maxilux color
- darkroom light
- fully functional
- comes with original user manual in english, german, french and spanish
Price:
15€
+ shipping
The item: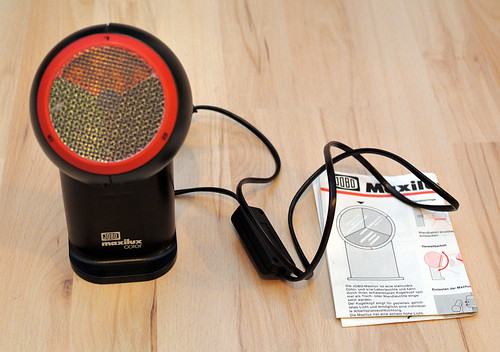 2)
ROWI contact printer, reworked by me (!) - please read
- this was old and non-functional piece of gummy junk. I have removed all that old sticky stuff and patched-up some cardboard and thin sheets of dense foam. Please see the images for details.
- Not beautiful, but it works

- I have used it to make about 50 of 4x5" contact prints (postcards)
- the rectangular strips on the glass is just a gaffers tape and can be removed without a trace.
- the usable area is about 20x23 cm (so up to 5x7" is no problem, but you will not fit there a complete page with negatives)
- the glass is not coated (never was)
Price: 10€ + shipping
The item: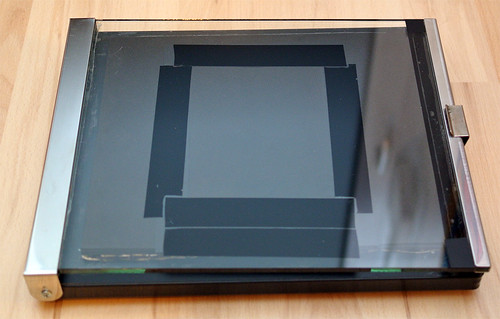 3)
Durst TIM 60 timer
- used but 100% functional (just tested)
- perfect to time your enlarger or contact printing light for 0-60 seconds
- for 220V only (!)
Price:
10€
+ shipping
The item:
4)
Kodak projection print scale
- in a good condition
Price:
5€
+ shipping
The item:
5)
Moersch MT3 sulphur toner
- bought in 2012, unused and unopened
- comes with user manual in
german
- I can provide a translation to english if necessary
- find more details
HERE
Price:
10€
+ shipping
The item: