Joined

Oct 1, 2018
Messages

32
Location
Shooter

35mm
I recently posted a question about scrapes and dust on my scanned jpegs from my first roll of 35mm film (or any film) in decades and got great help. Now, I'd like to take a step back and get some additional information on the developing process and results. So, my questions are:
1. Of the 36 exposures, only 25 were scanned and provided to me. So, about 11 of the exposures appear completely clear on the negatives, meaning completely black in the exposure--I assume this was user error although I was in aperture priority mode on the Nikon FE and didn't NOTICE anything unusual while taking the pictures (I believe in aperture priority mode--i.e., "auto"--the camera shows me the shutter speed needed for proper exposure on the left side (the moving needle) and as I recall the selected shutter speeds were fast--1/250 or 1/500ish). The problems were with exposures 1, 4, 8, 11, 12, 13, 14, 15, and 17. Maybe by then I had figured it out? But if this is the case I would not have expected 25 perfect exposures and 11 completely terrible ones. Rather, I would have expected some in the middle (nearly black rather than completely black). This makes me think maybe there could be a problem with the shutter?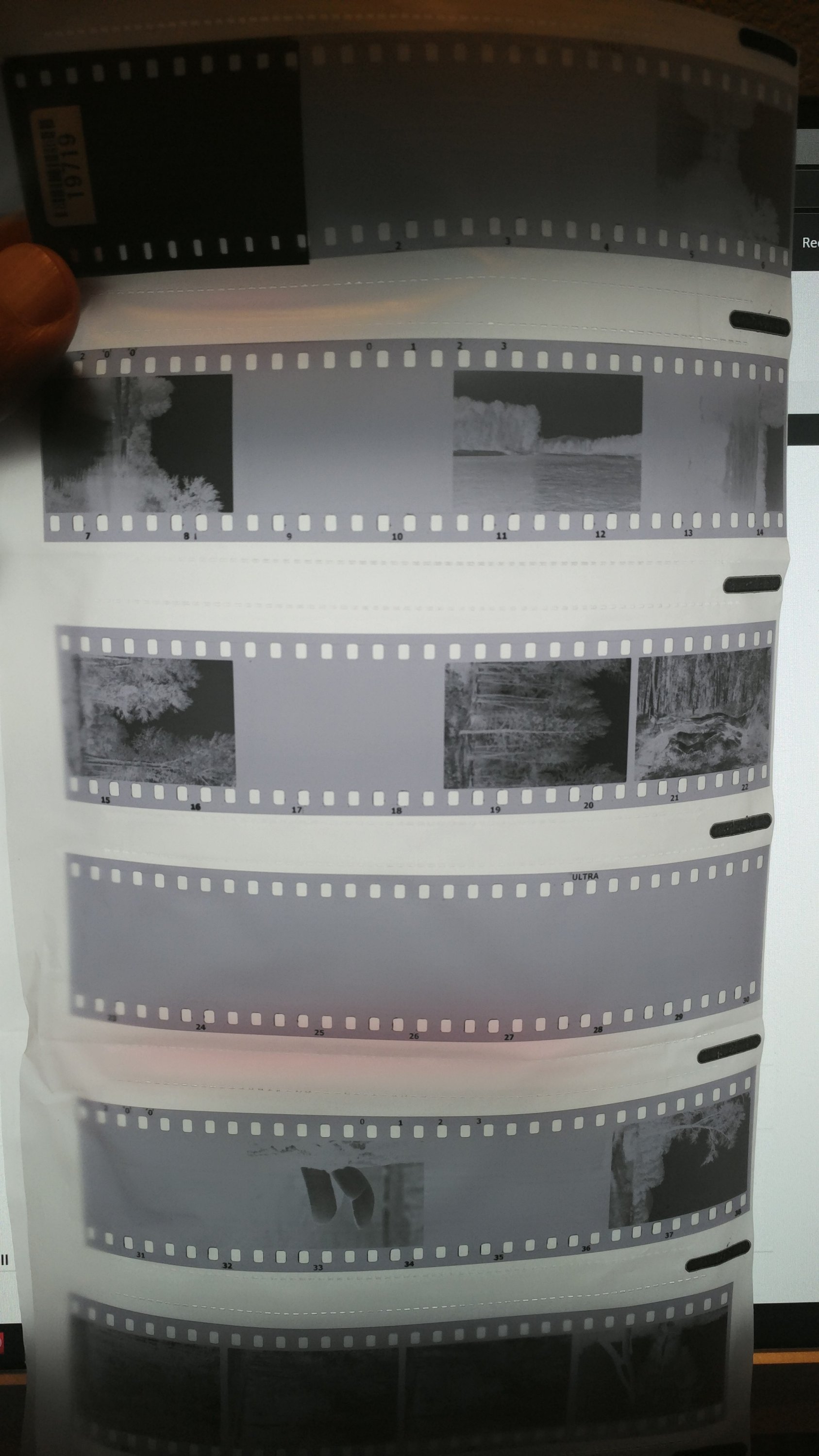 2. Two of the pictures were very cloudy--not sure if this is from light hitting the front element of the lens? It's possible but I thought I was being careful about that. Does this look familiar to anyone?
Thanks again.